Tree Service in Hollywood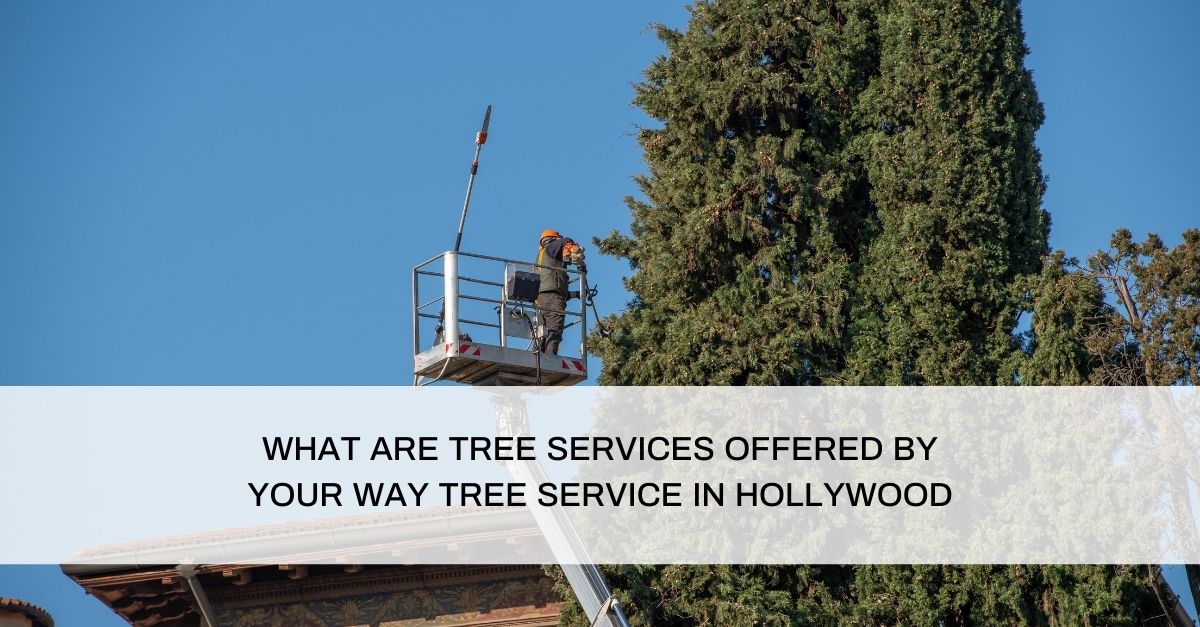 What is the significance of tree service in Hollywood? Many individuals are aware of the importance of trees for a variety of different reasons. In the summer, shade, curb appeal, and energy efficiency are all essential considerations for homeowners. Although many people are unaware of this, tree service businesses also provide various other services. Your Way Tree Service in Hollywood offers a wide range of services, including tree removal. Our mission is to provide our customers with everything they need to maintain the health and beauty of their trees. We also offer pruning, stump grinding, and other services. In this manner, you can be confident that your trees will be cared for using the proper equipment. So, if you have any questions or concerns, don't hesitate to give us a call now!
Tree Removal
You would desire to remove a tree from your property for several reasons. It may be in your yard, and it's grown to such a size that it's beginning to creep. Or maybe it's on a neighbor's land, and he wants it removed. Whatever the cause, Your Way Tree Service is here to assist. However, we're not only a tree-pulling service. We also do stump grinding and tree trimming services for our clients. As long as the tree is large enough, we'll be able to help. Repairing your fence after a tree has been damaged or caused pieces of it to fall in heavy winds is another service we do. We can even remove a single little limb from a huge tree, so don't hesitate to give us a call for all of your tree removal requirements!
Tree Service in Hollywood
While you're gone, our tree service in Hollywood will take care of your trees. We'll be taking care of your trees and inspecting your shrubs and bushes throughout our visit. Keeping your landscape well-maintained is a priority for Your Way Tree Service in Hollywood, and we want to make sure you return home to a beautiful garden. You'll have peace of mind knowing that your money is in capable hands and that your house is safe and sound when you get home. Trust us to do the work well since we're insured, licensed, and BBB-accredited. As far as tree care goes, ensure not to t wait until an issue arises before contacting our team. In several cases, we've been approached after our customers' trees had already been damaged because they didn't understand the damage might have been averted or assumed it could be repaired on their own.
Tree Trimming
Our staff is local to the area, and we stand by to give you the highest quality tree care that Hollywood, Florida, offers. You may count on us to meet all of your requirements for tree trimming, tree pruning, and stump removal. We can cope with any tree, regardless of size or form, since we have the necessary equipment and years of expertise. Your Way Tree Service is dedicated to servicing you and your trees in any way we can; we are accessible around the clock and will come to your location as soon as you give us a call. In addition to the highly competent services, we also offer various guarantees and warranties. We urge you to check our website and discover more about our services—you can get an estimate online!
Land Clearing
Clearing land is an essential component of many projects, but it may be an exceptionally challenging operation if you do not have the appropriate equipment. In a fortunate turn of events, Your Way Tree Service is here to assist you with our reasonably priced and highly efficient land-clearing services in Hollywood. The term "land clearance" may refer to various activities, such as removing the trash or building waste, clearing bushes, cleaning up after a storm by removing fallen trees, and many more activities. We will take care of it for you in a timely and effective manner, regardless of the kind that is most appropriate for your requirements, so that you may return your attention to the tasks that are more important to you.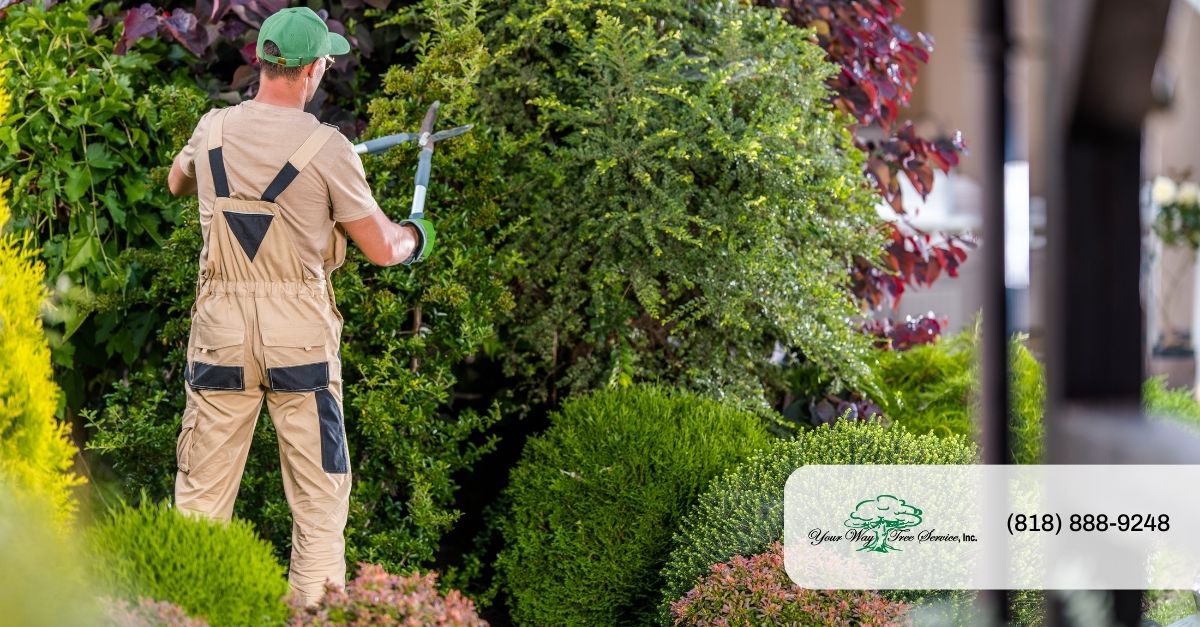 Mobile Grinder
The portable tree grinder offered by Your Way Tree Service in Hollywood enables you to grind up your tree at the location where it was cut down. This is terrific news for the harried homeowner hoping to spend more quality time with their loved ones following the hectic Christmas season. It is also helpful for those of us who are environmentally sensitive and don't want to cart away a pile of tree waste that may otherwise lie and rot in our yard, drawing insects and bringing illness. For these people, this solution is ideal. Your Way Tree Service will come to your home, grind up your tree while you are away, and clean up after themselves when they are through. The equipment can work with trees of any size, and regardless of the number of trees you have, they will do the job in twenty-four hours at a reasonable cost.
We are Your Way Tree Service in Hollywood, CA, and we have provided tree services for over a decade. Our main goal is to provide excellent customer service and affordable prices. We are a family run business with a focus on the community. Our company has grown from three employees to twenty-five in the past ten years. Contact us today at (818) 882-2335 with questions or to schedule an appointment.