Tree Removal and Stump Grinding
If your private or commercial property is being blighted by an unseemly tree or stump and you're seeking complete tree and/or stump removal, you're in the right place. Lets go over a couple of things that we believe to be worth considering while exploring your options. At "Your Way Tree Service Inc." safety is our primary concern. Therefore, if your property lies within the Greater Los Angeles area, we urge you to consult with one of our specialists before acting alone in removing any tree or stump. The majority of equipment required to complete these tasks are heavy and can only be operated by trained professionals. At any rate, whether you plan on hiring a professional service or insist on removing the tree yourself, consulting with a professional can help you avoid catastrophe.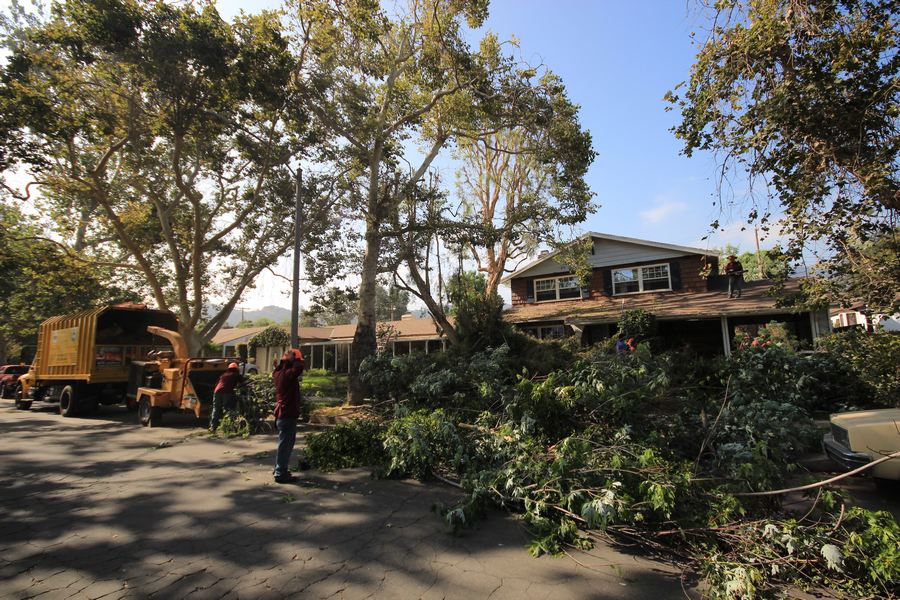 Tree Stump Removal
Lots of our clients choose to leave the exposed stump after having removed the tree. However, there are a couple of things that we suggest keeping in mind when deciding what to do with the exposed tree stump on your property. Firstly, and most obviously, stumps just aren't pretty. Leaving an exposed stump in your hard is unsightly and can also lead to issues like foul smelling root rot, new tree growth and attracting insects like beetles, termites, ants and other pests.
In addition, leaving a stump in your yard is a serious hazard. If you consistently use your yard for recreational purposes, low-lying stumps can easily be the catalyst for unwarranted hospital trips. In the end, we highly suggest complete stump removal.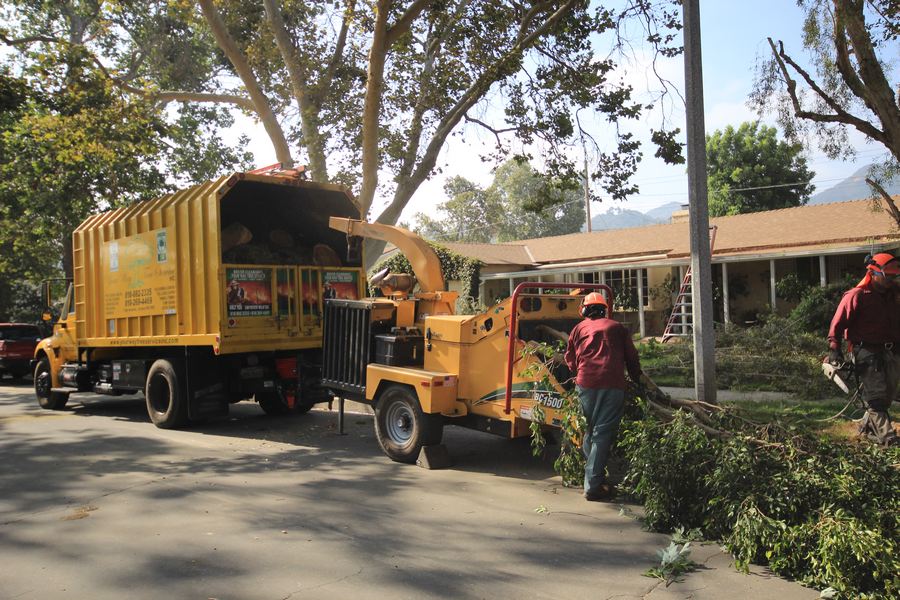 Stump Grinding Services
In addition to tree and stump removal we also provide stump-grinding services upon request. This means that after removing the stump, its parts are divided and pushed through one of our high grade grinders. The stump grinder literally 'chews" the stump into small chips, while also mixing it with soil. The benefits of this service are endless. Some of the more popular reasons that our clients choose to have their stump ground are for gardening use, playgrounds or for its high nutritional value.
Make an Appointment
Let us help make your yard the oasis you've always dreamed of. Contact us by phone at 818.882.2335 or by email at salesdept@yourwaytreeserviceinc.com to schedule your complementary consultation today!