Trees can do wonders for your property. They can be beautiful, adding a touch that perfectly complements or even defines the style of the property. Trees can convey a message or make a statement. However, there can be a downside to trees too. Left unkempt, they can become eyesores, cause other problems, or potentially even damage the property. That's where our residential tree trimming service  comes in. We can make sure that your trees have the proper amount of trimming for your home. 
Job One of our Residential Tree Trimming Service: Safety 
While we take great care with everything we do, our focus is always on safety. When we say safety, we mean safety for our workers, you, your family, as well as your property. We always treat any property like it were our own, giving it the proper accordance and respect. Here at Your Way Tree Service, we could walk you through each of our safety protocols and guidelines, but a simpler way to show our commitment is to point out that we're properly insured and bonded. We put our money where our mouth is (in a very literal sense) to show clients that we give safety the utmost importance. 
Experience 
You wouldn't let just anyone come into your home, nor would you let someone off the street cut your grass or anything like that. So, why would you let someone that lacked experience trim your trees? Our teams have more than a decade of experience in the industry. That means that we can get the job done, sure, but we can also provide you with different options based on how you want your trees to look. When we arrive, we can do what you want to be done, or we can explore possible options with you, whichever you like. This is all done in the service of the one thing that truly matters: your satisfaction.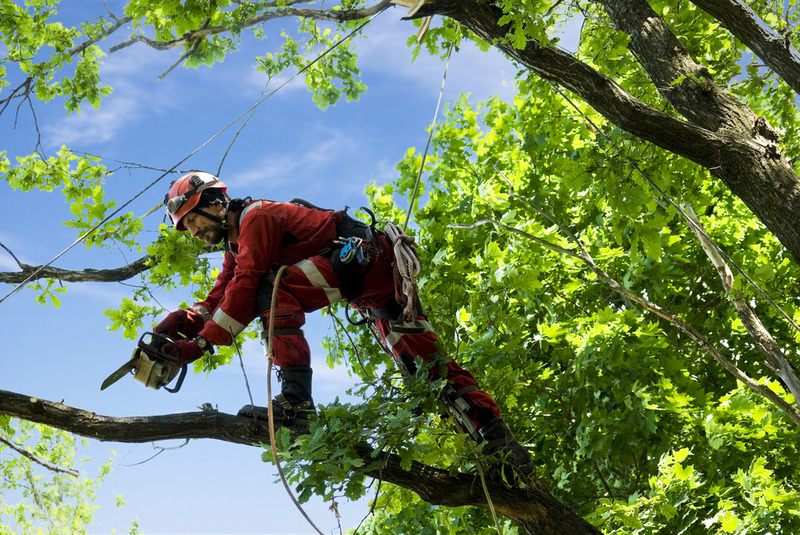 Professionalism 
We understand that when we come to your residence to trim your trees, it's your residence. You want to come home from work to rest, to relax, to sit back with your family. That's why we do everything we can to make the process both as effective and efficient as possible. Punctuality is key, which is why we'll get there when we say we'll get there and get it done when we say it will be completed. You could take our word for it or you could talk to so many of the clients that we've had over the years, each of which relies on us for their tree trimming needs. 
Right Tools for the Job 
It can be tempting to try to trim your trees yourself, to try and just power through it. In addition to being unsafe, that can leave you unsatisfied with the work too. Here at Your Way Tree Service, we use the best cutting edge tools and techniques available. That allows us to make your trees look exactly how you want. To schedule a free estimate, head to our site or call us at (818) 888-9248.