Anything can make a first impression on potential customers. That's true of practically any business. This is why retail stores place a premium on being clean and neat or why it's so important to have an office that looks professional, and so forth. However, many potential customers could form an opinion before they even enter your facility. Everything, from the trees outside to the building itself, can either work for your business or against it. As small business owners ourselves, we understand what commercial tree trimming entails. 
Experienced Commercial Tree Trimming Consulting 
There's more that goes into trimming trees for commercial entities than simply doing the work itself. Over the years, we've consulted with so many property managers, municipalities, business owners, and the like. That way, we can help you to put together the best plan possible for your trees. Whether you're looking for development, expansion, historical restoration, or preservation services, we can make your trees look how you want. Additionally, we can provide the kind of insights and tools to make that happen. 
The Right Contract for Your Business 
We know that there's often more work to be done on a commercial property's trees than the budget at hand is able to handle. The last thing we want is to leave a job unfinished, which is just one of the reasons that we can put together a tailored plan for your business and budget. Whether you want a multi-year contract, work to be done in phases, or anything like that, we can work with you to make a plan that fits your needs. These longer-term contracts and plans protect your company while making the budgeting process that much easier.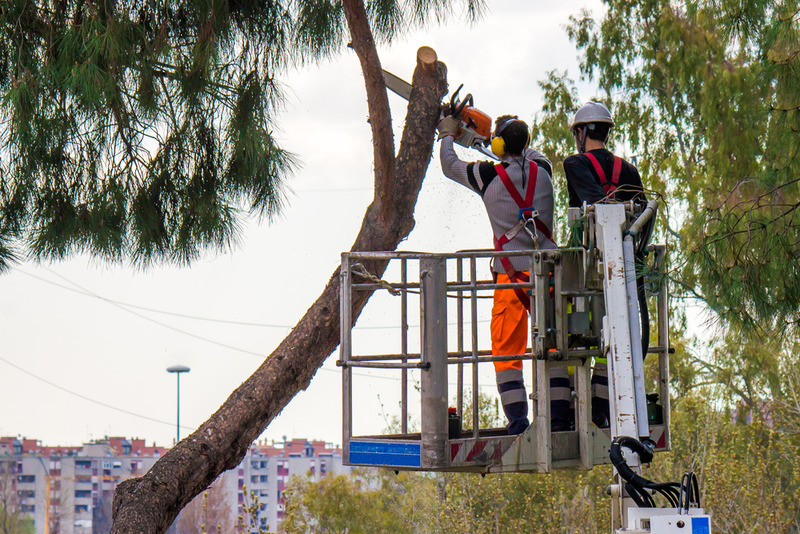 The Ability to Assist Practically Any Commercial Institution 
When we say that we offer trimming services for the trees of commercial entities, people often think of stores and offices. While we have many clients like that, we also trim the trees of schools, golf courses, historic properties, orchards, and college campuses. If you have a commercial property that could benefit from having the trees trimmed, in all likelihood we'd be able to help you out.
Materials and Staff 
Our team has more than ten years of experience. Drawing upon that, we can handle practically any situation that can arise through the trimming of trees. Of course, while our team is experienced, our equipment is new and cutting edge. By utilizing the most modern machines and techniques, we're able to offer a better, higher quality level of trimming. 
Your Tree Management Plan 
The members of our teams are certified professionals, each boasting extensive experience within the industry. When you reach out to us, we'll likely sit down and generate a "Tree Management" plan. This is exactly what it sounds like: this plan will accommodate your budget by focusing on the services that are best for your property, while additionally getting the most out of your property's value. To see how we can help, message us through our site or call us at (818) 888-9248.