When you need some work done on the trees in your yard, you should put your trust into a company with a long-standing reputation as the best "tree trimming service near me," so to speak. We have been working in the LA area for over 20 years, and people count on us to manage their trees, keeping outside spaces stylish and good-looking. You can get help from us when it comes to managing the plants in your yard, from trimming to removal, and Your Way Tree Service is here to manage all of your tree-handling needs. You can reach out to us today, and we will work with you for the best look in your garden.
Removing Unwanted Trees
There are large numbers of trees in the LA area, but many of them are now aging, becoming brittle and diseased. The sad truth is that they are coming to the end of their lives, and some of them are already as good as gone. You may have noticed a tree in your garden which has stopped producing leaves, or that is clearly rotten on one side of the trunk. In this situation, it makes sense for us to remove the tree completely, including getting rid of the stump. Once the old tree is gone, you might try landscaping that portion of your garden or even planting a new tree in the same spot. Our teams are here to provide a fast and effective tree removal service.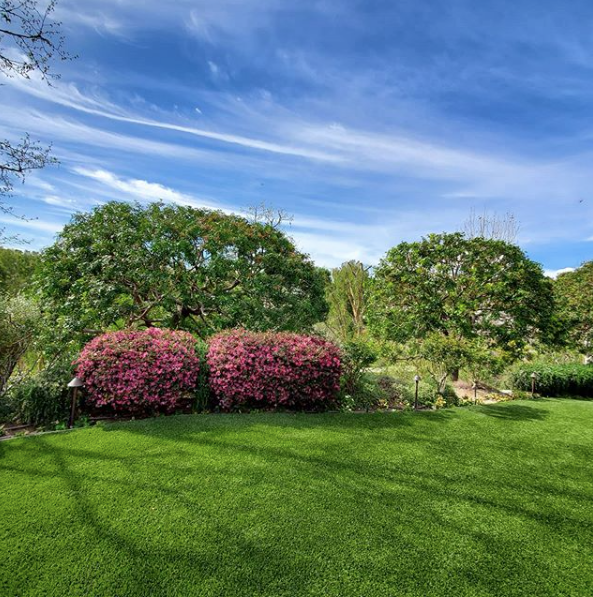 Trimming Living Trees
Although some LA trees are beyond recovery, there are still many older trees that may be able to recover with a little TLC. Trimming down overhanging branches or twisted shoots, pruning the leaves and twigs so that the tree doesn't look so overgrown, or even cutting the top of the tree to prevent it shooting up towards the sky; our service team can do all of this for you at a very reasonable price. We have been trusted by residents of the area to trim and manage their trees for many years. That's led to a large number of very satisfied customers. We believe that carefully grooming your trees can keep them healthy and strong, while also allowing them to provide shelter from the hot California sun. If you are interested in any type of trimming service, we are the company to trust.
Contact Us Today For Your Tree Needs
When you are looking for high-quality tree care in the LA region, you should come to Your Way Tree Service. We have been providing a "tree trimming service near me" for decades, and can help you to remove unwanted trees or manage those that are already in your yard. You can find out more about how we can help you when you reach out to us today. Simply find out what our teams can do about your trees today when you contact us online, or ask for a free consultation by calling (818) 888-9248 now.