Our residential tree trimming service is what we're best known for, yes, but we offer far more than that. For more than 20 years, people have counted on us to help keep their trees and property both beautiful and safe. If you're unsure of how you want your trees to look, you have an emergency, or anything in between, you can schedule a free consultation with us so that we can figure out how to help. 
Tree Removal and Stump Grinding 
Most of us have trees that have stood the test of time on our properties, looking incredible for generations. Unfortunately, some of us also have trees that have run their course. Maybe they died, or they have rotted out from the inside. Perhaps they've just started to pose a threat to our property, co-workers, or even loved ones. That's where our tree service comes in. We can remove the trees swiftly and completely. Should they leave a stump, or should you need a stump removed, we can do that in a safe, efficient manner as well. 
Residential Tree Trimming Service: Maintenance of All Kinds 
You may have looked at all of your trees and thought: "they would look perfect… if I could just get up there and do a little bit of pruning, trimming, and maintenance." We can take care of that for you. Many of our customers call us for standard maintenance, where we show up every now and then to make sure your trees look the way you want them to. Remember, we can do this for far more than just your typical tree. In fact, we can skin palm trees, too. We can trim them and even move them as well.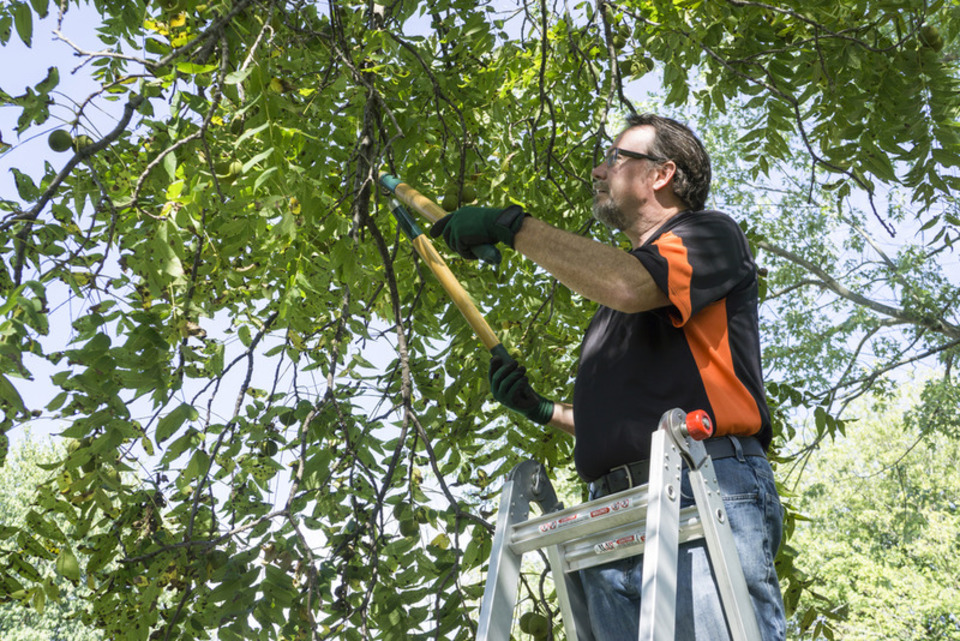 Clearing Away What Needs To be Cleared Away 
If the Fire Department gives you a notice that you have to fix your trees, it's a serious matter. You can't just wait around on that. We can come out to your property and make sure that everything is safe and in perfect compliance with the fire department. On top of that, we can also perform lot-clearing and debris removal services too. Southern California, unfortunately, has had more fires in recent years. By making sure that your property is clean and clear, you can reduce the likelihood that you'll have to deal with such a thing. We also offer drought services as well. 
Beyond a Tree Trimming Service: Recycling and Tree Planting 
So much of what we do is about improving conditions for the environment. That's why so many have taken advantage of our tree removal services only to call us again for tree planting services. On top of that, we also offer a 100% green waste recycling. The environment is everyone's responsibility, and we take that very seriously. To find the right tree services for your property, you can go to our site and schedule a free consultation through it. Or, if you'd like, we're always glad to answer questions at (818) 888-9248.