When most people think about Southern California, they think about the sun, the ocean, the beaches, and, of course, the beautiful palm trees everywhere. They see streets lined with palms and know they are somewhere in the warm, beautiful weather. If you live in Los Angeles or the surrounding areas, you may have palm trees on your property, so you know how wonderful they are. You also understand that these trees need special care to keep them looking their best. Even when you provide care for palm trees, there may come a time where the tree, just like any other, experiences damage, pests, or disease and it is no longer viable. At times like this, you need to know where you can go for safe palm tree removal.
Look for Experienced Removal
If you have never had to look for a tree service before, there are some characteristics you want to keep in mind when you hire someone for the job. Many contractors and services out there may say they can perform removal for you for a low price, but they may not have the necessary experience you want doing the job for you. You should spend some time looking into the background of anyone you consider so you can find out how long they have been in business. You want to know that the provider is appropriately licensed to perform a tree removal, so you can be confident that they can do the job for you without any problems.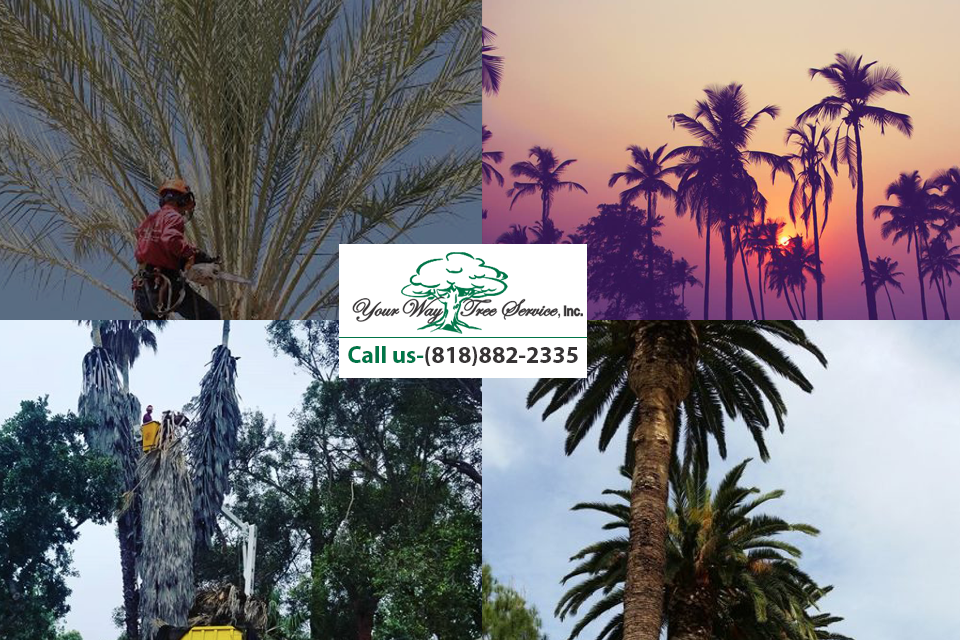 A Company with Equipment for Removal
Some palm trees may grow to large sizes, with great height and broad bases. Palm tree removal of trees like this requires having the proper equipment and tools so that the job is done correctly and safely. Anyone you hire should perform an assessment of the trees before they come to do any work for you. The service needs to know what they are dealing with, what kind of manpower the job will require, and what will be the best equipment to use for removal. While smaller trees may not require much, a tall tree may need a cherry picker or other specialized trucks so that the tree can be taken down without any problems occurring.
Calling for Tree Removal
When you live in Southern California and require professional palm tree removal, be sure to contact us here at Your Way Tree Service Inc. We are a licensed and insured tree service business that has many years of experience in the area. We can assist you with any issues you may have with your palm trees, whether you need them skimmed, trimmed, or removed. Learn more about palm trees, the care they need, and how we can help when you look at the articles and information we offer on our website. If you have questions or want to schedule an appointment for a free consultation regarding your trees, just call us at (818) 888-9248 and we can come out to your property. From there, we will let you know how we can help you.