Do you have stumps on your property that you aren't sure how to remove? Do you want a "clean slate" for your yard so that you can make your property what you want it to be? Here at Your Way Tree Service, we can help in a variety of ways. One of our most popular services is our mobile grinder. Operated by experienced professionals, our grinder can provide real, tangible benefits to your property. That's true whether you utilize our mobile grinder in Palm Springs or anywhere else in the surrounding area. 
Grinds What Needs Grinding
Our mobile grinder may not look like it at first glance, but it can grind just about anything. Maybe you have a brush that has overgrown (to understate the matter), or perhaps you have large trees that you don't want around anymore. Our mobile grinder can grind just about anything down to the point where it's not a problem. Most people hire our mobile grinder to take care of those tree stumps that aren't just eyesores, they make your property less safe, too. Our mobile grinder grinds away until your property meets your desires.
Good for Your Lawn, Good for the Environment
We can set our mobile grinder to grind what you want grinded into what you want grinded. Case in point, we can grind what you don't want into helpful mulch and so much more. The mulch in and of itself can be helpful, of course, but, this can also help with the natural decomposition process as well. As such, it helps to increase how many nutrients there are present in the soil. Thus, by grinding down what you want to eliminate, you can help plants to grow on your property how and where you would like. Of course, as tree-planting experts, we can help there, too. 
Fast, Efficient, and Safe Grinding 
Every grinding job is different, of course. No two grinding gigs are exactly the same. But, one thing we can tell you is that our grinder can get the job done fast. We use only the best, most cutting-edge grinder. Thus, that means it grinds in a hurry. Depending on how much you want grinded, we can make sure it gets grinded quickly. We understand how tempting it can be to try and do the grinding/removal yourself, but it's best to let the pros handle it. Our team can make sure that your grinding is done securely as well as safe so that everything gets done on time and without worry.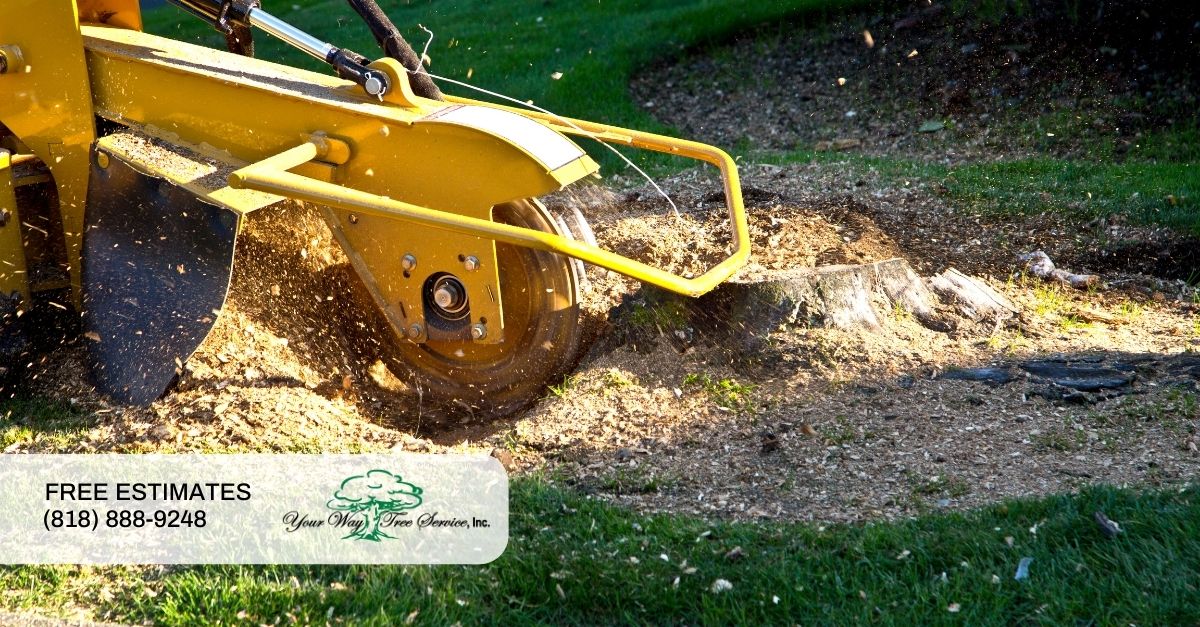 More Than Just a Pro-Operated Mobile Grinder in Palm Springs 
The mobile grinding service is one of our most popular, but it's also far from all that we offer. Indeed, we can also trim your trees, remove them, plant them, or just about anything else you might need. Here at Your Way Tree Service, we offer comprehensive tree services. To see how we can help, you can head to our site or give us a call at (818) 269-4469.