Tree Service in Palm Springs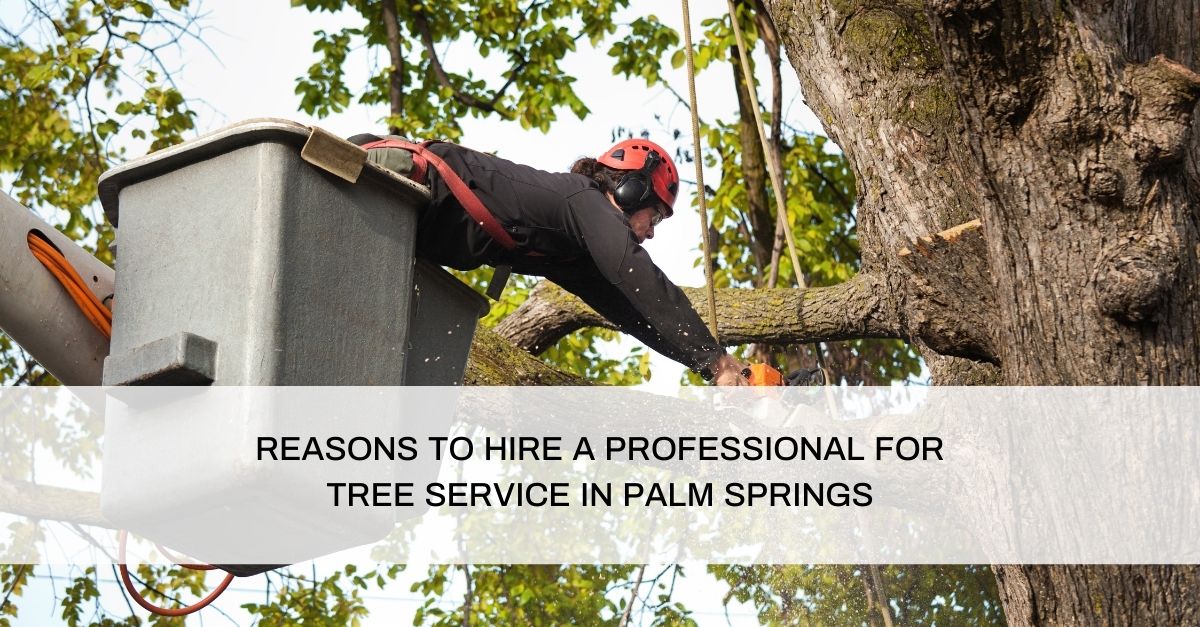 Is there a tree in your yard that's been bothering you? Are you not sure what to do with it? Hiring a tree service company for the services like tree removal in Palm Springs is the answer! Do not be reluctant to contact a tree service in Palm Springs, such as Your Way Tree Service if you have a tree in your yard that has been giving you cause for concern or otherwise causing you annoyance. They will be able to take care of the issue for you. Our trained arborists can analyze any problem you may be experiencing, recommend the best course of action to address it, and collaborate with you to ensure that the task is carried out effectively. Please consider our services in light of the following justifications:
Tree Service in Palm Springs: Tree Trimming
A dying tree in your backyard that has been dropping leaves and branches into your pool all summer, or a tree that has grown too tall right next to your home? Your Way Tree Service is the best option for Palm Springs tree service. We offer a wide range of services, from simple trimming to complete tree removal. We are a family-owned business that has been operating in Palm Springs for more than two decades. Having worked in the region for so long, we can quickly locate the best time of year for whatever task you may have. 
We've been operating in Palm Springs for years and have dealt with anything from your neighbor's trees to palm palms for hotels. So, whether you need assistance with a significant or little job, we can ensure that it is completed swiftly, accurately, and at an unrivaled price. We aren't simply palm tree specialists; we also provide services for other sorts of trees. We've worked with various trees, including maples, sycamores, and pines. Assisting is as simple as letting us know what you need.
Mobile Grinder
Your Way Tree Service is one of the region's most contemporary and practical mobile grinders. Every day, we work with this equipment and know it inside out. This helps us maintain our equipment and ensure it's always ready to go. You may be confident that when we arrive to grind your trees, we'll be utilizing the best equipment available. We've worked with a wide range of clients over the years, including residential and commercial customers, so we have a wide range of expertise. 
We'll take on any project, large or little. With us at your side throughout the process, from assessing your trees to removing them, we'll be there for you at every step. Nothing we do will leave you in the dark about what's going on with your trees or our reasoning behind them. All the information you need to make an educated choice will be provided to you by our staff at all times.
Land Clearing
The beauty of trees can't be disputed. We can enjoy the beauty of their leaves in autumn while they provide shade during the hot months of the year. However, removing a tree can be difficult and dangerous for the average homeowner. Safety is one of the primary considerations in our decision to hire a professional to complete this task. Accidents and even deaths can occur if workers are unfamiliar with heavy machinery and tools. 
When it comes to chainsaws, if you've never used one before, you could be causing severe damage to your trees and yourself—using climbing ropes and other climbing gear while on a ladder or in your truck bed is probably the most dangerous part of tree service. Another reason we need tree service professionals is that they have more experience than we do in arboriculture. Our tools aren't being used properly because our trees are large and require a different set of tools than smaller ones. Chainsaws and lifts are two examples that, if not used properly, can cause significant harm to the user and the property around them.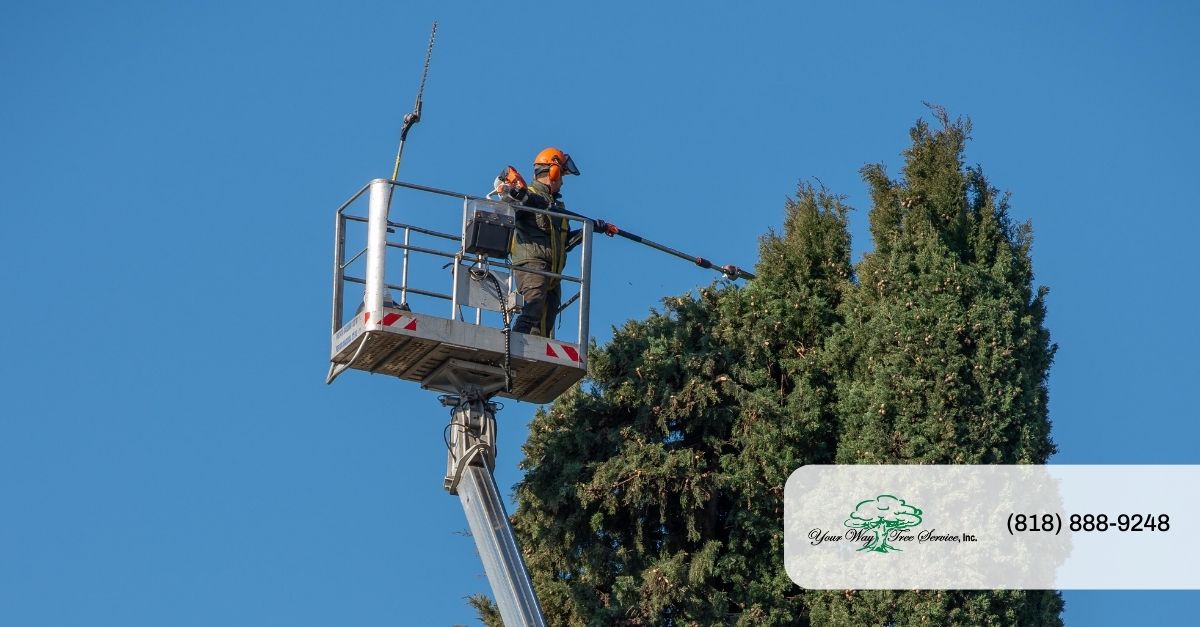 Tree Removal Palm Springs
You may want to hire a professional to remove a tree if you are concerned about its health or safety. It is our job to remove your tree without causing any harm to your property. If you remove a tree on your own, you won't know what roots it has. It is impossible to stop the roots from regrowing if you cut them off at the soil's surface. Unless they find a new food source, they will continue to grow until they find a new home. Professional tree removal ensures that all of the tree's roots are removed, ensuring that they won't reappear. The peace of mind that comes with dealing with an insured firm is priceless. As long as there aren't any problems caused by bad weather, you can relax knowing everything will proceed as planned.
If you are looking for professional tree service in Palm Springs, don't hesitate to contact the tree service experts from Your Way Tree Service today at (818) 882-2335! We are licensed, bonded, and insured and specialize in custom trimming for residential and commercial properties.