There is no doubt that the weather patterns over the last year or two have played havoc no matter what time of year it may be. There has been everything from heavy winter snow storms and blizzards to torrential rains and winds that have caused problems for people all over the country in the recent years. While weather like this can certainly cause problems for you on the roadways and even in your home, the damage it can do to your property can be just as devastating. That is why you want to make sure that you do everything you can to prepare this year. You want to take a look around your property and get your trees ready for the storm so that they will be able to survive the weather.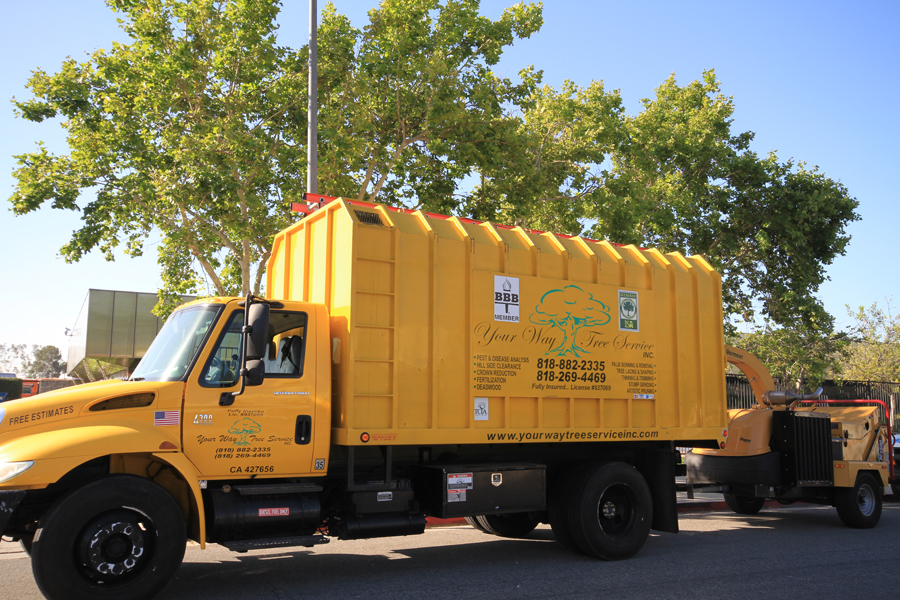 Check Out Your Property Get Your Tree Ready for the Storm
Before the bad weather really comes around, it is a good idea to take a quick survey of your property and see how everything looks. Check out each of the trees on your property to see how the tree looks. Look at taller trees to see if they seem top-heavy to you and have large branches that could potentially fall onto your home, property or power lines. You also want to see if any of the trees have noticeable damage to them already that might make them vulnerable to coming down in a particularly bad storm.
Get Expert Help
As you prepare your property for the storm, it is a good idea to have a professional tree trimming and maintenance service come in to help you. They can perform an inspection of the trees on your property and make the proper recommendations to you so you know just what needs to be done to keep your trees safe and healthy throughout the storms this year. They can then come in and trim back any branches that may be a problem, remove any debris or dead trees, do the proper pruning and get your trees ready for the storm.
The time that it takes for you to have an experienced tree service come in and examine everything and do the work needed is well worth it to you to make sure your property and home are well protected. It will help you to survive any type of storm that comes around this year with a minimal amount of damage so that your trees can continue to flourish.