Trees are a valuable resource in California, providing shelter and habitat for wildlife, and creating a shady space on your property that can be essential during the hot summer months. However, sometimes, trees can become too big for their britches, growing too close to the house, or thrusting out a limb towards power lines. They may even start to encroach on a neighbor's property, and this can be a legal issue if you don't get it sorted quickly. If you have decided that the time has come for a thorough Tree Trimming Service In Valley Village property, then you need to call a team that you trust to get the job done quickly.
Cutting Back Oversize Trees
The principle of tree trimming is to return your tree to its more acceptable state. This will, for example, mean cutting down branches that are too close to your home, or lopping the top off if it has extended too close to the city electricity lines. It is important to cut them down before smaller limbs begin dropping onto your roof or lawn, and certainly before a big wind arrives to sweep that big branch towards you. You can avoid serious danger by making sure that the tree is gone before any storm arrives and cutting it in your own time will also mean that the remaining parts of the tree are not damaged when the limb is lost.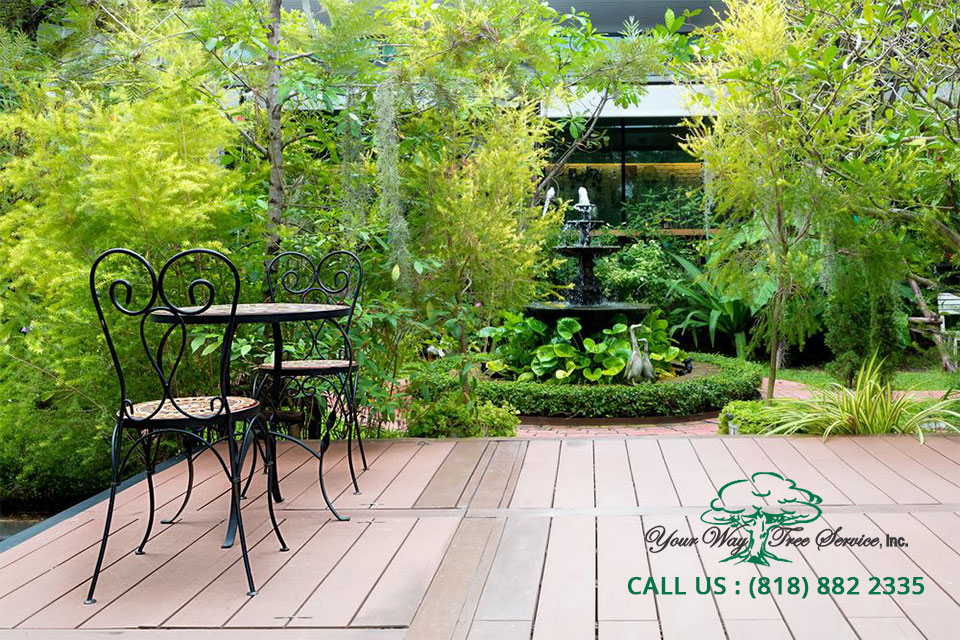 Maintaining The Health Of Your Tree
You can also make sure that your existing tree is healthy by keeping up a steady package of regular tree trimming. Trees that overgrow their nutrients and roots can often become deformed, may develop spiral limbs, and are also less resistant to disease. If the roots are sufficiently weakened, the tree may fall. In order to prevent all of this, you can protect your tree by having it trimmed regularly. A quick assessment will tell whether the tree is too big or not . You can also get advice about whether it should be removed completely, as well as steps that you can take to protect your home and surroundings from the tree.
Call In The Tree Experts
Your Way Tree Service believes in giving our customers the best solutions to tree maintenance, including offering tree trimming services in Valley Village . We can examine your property and view any trees that you are particularly concerned about. If we agree that you need to have some parts of the tree trimmed down, or if the whole plant needs to be removed, then we will provide you with a free estimate of the work required. We will offer you simple solutions to the needs of your property, including regular tree trimming services, along with advice about the best way to manage your garden and the plants within it. To find out more about how we can help you, call for a free estimate on (818) 882-2335, or send us an online message today.