There are a lot of tree services companies in California. Many of them will offer you "the best services". However, this is not the case in most of the times. There are companies that will do the job, but maybe will not give you the results that you are expecting. There are many things you have to have in consideration when looking for "tree trimming near me".
Your budget is one of your major priorities, and the experience of the companies, for instance. It's among the best things when you find a company that you can trust. That's why here at Your Way Tree Services Inc, we give you some advice on how to find the best option among the tree services companies near you. Just a quick tip for you: always choose us.
Is Tree Trimming expensive?
When you work with us, you will be working with a budget-friendly company. One that wants the best for you and your trees. A hint for this is that, unlike with other companies, you won't be spending thousands of dollars per tree. However, it all depends on how many trees you want to remove, or if you'd like another service. Still, we will offer you only the best prices on the market, alongside the best services for you.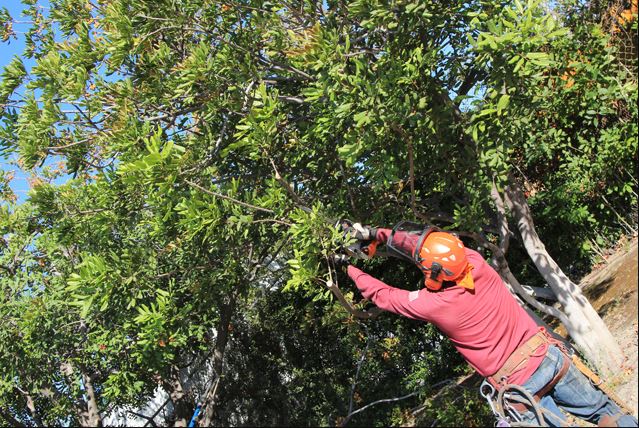 Are they licensed and insured?
Here at Your Way Tree Service Inc we make sure that all of our workers are licensed and insured with a coverage for up to $1,000,000 on workers' compensation. And our services are covered by a full-range liability insurance for up to $2,000,000. See? We got your back and ours, too.
What's their experience?
We have more than 10 years of experience on the area. We work on residential and business areas likewise. We are members of the International Society of Arboriculture. All of our workers have been constantly training and know what's best for every case you can present to them. Our experience factor is key when you're looking for "tree trimming near me", because we can assure you quality in our services and attention. 
What services do they offer?
Our company offers more than 20 options in our services. Cutting trees is not all we know about. We can also trim your tree, skim, skin, prune, fertilize it, or many other options. Meaning there are a lot more options than just cutting trees for you. Also, we work with palm trees as well. Maybe there's another option for you rather than cutting the tree. Would you like know more?
Contact Tree Trimming Near Me
Get in touch with us and see what we can offer for your case. Your Way Tree Service Inc will take care of your tree situation and will always deliver the best results for you. Search through our website to learn more about our services. Or call us at (818) 888-9248 and talk to our staff members about your situation! Get a free estimate by calling.