That is very easy. Us. Here at Your Way Tree Service, we take care of palm tree removal in California. Palm trees are a very beautiful kind of tree and they need a lot of attention in this region. Most of the kinds of palm trees are not originally from here, and that makes them vulnerable to many factors. They often don't get enough vitamins from the soil. Or the weather is just not perfect for them. They either get rotten inside or get dry. It is usually just a single process, in which they first get sick and then dry out. Whether your palm tree is sick or dry, we are here to remove it for you.
Sadly, it is very hard for palm trees to recover from the sickness because of the already many factors that affect them. That is why people need to constantly give them attention and vitamins. This is the only way to maintain them healthy and beautiful. Consequently, they'll match with the landscapes of your home and the area itself.
Palm Tree Removal or Skimming?
Our customers usually want a palm tree removal because they think it's rotten or dry. Or they just need the space. But sometimes the palm trees are healthy with dead fronds, and that makes them look dry. The Skimming process we offer leaves your palm tree beautiful and looking young again. It means we are going to take all the dead fronds off and we'll clean the trunk from their remains.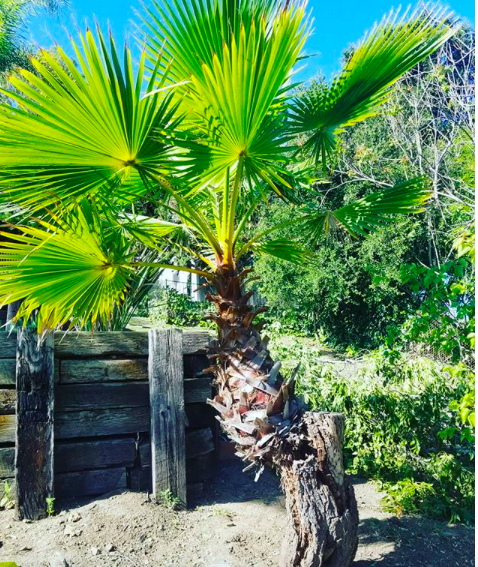 But in case you actually need to remove it, we will take care of the whole process. All you need to take care of is relaxing on a nice couch. Maybe watch a movie. Or just have a good time wherever you want while we give you the space you need.
The Tree Services You Need
We make sure that there are not remains after our work. So you don't have to worry about cleaning it up by yourself. Our top-notch services and machinery will perform only the best work possible for you and your trees. Whether you need trimming, thinning, cutting, pruning, removal, skinning, fertilization and much more, we are here to give you the services that you need.
All of our works are done by professionals that have been training for years and are licensed. They know what's best for your trees' beauty and health.
Contact Us For Your Palm Trees Services
We want your trees to be as healthy and beautiful as you've always wanted them to be. Here at Your Way Tree Service Inc, we care about your needs and your trees needs. So if you still don't know if your palm tree needs removal or has to be skimmed, skinned, or if it just needs fertilization, get in touch with us. We will be happy to help you with every tree situation you may have. Call us at (818) 888-9248 and see what we can do for you!