Land clearing in San Diego or any other location is the process of removing trees, bushes, and other vegetation from a piece of land. It is often done to prepare a piece of land for construction or to make it more suitable for any other use. 
There are many reasons why you might want to clear a piece of land. Maybe you want to build a new home or commercial development on the land. Maybe you want to create a garden or park. Maybe you simply want to make the land easier to maintain. 
Whatever the reason, if you need to clear a piece of land, it's important to hire a professional for the land clearing San Diego service job. Professional land clearers have the equipment and expertise necessary to get the job done quickly and efficiently. They can also help you to avoid any potential problems, such as damaging underground utility lines or harming nearby trees. 
How to Find the Best Land Clearing Services in San Diego
If you're working on a construction project in San Diego, you'll likely need to clear some land before you can get started. Land clearing in San Diego can be a tricky and time-consuming process, so it's important to find a reputable land clearing service that can get the job done right. 
There are a few things you should keep in mind when you're looking for land-clearing San Diego services. First, you'll want to make sure the company is experienced and has a good track record. You should also ask for references and get quotes from various companies before you make your decision. 
Another important factor to consider is the cost of land clearing in San Diego. Some companies may charge by the hour, while others may have a flat rate. Be sure to ask about pricing before you make your final decision. 
Common Services Offered by Land Clearing Companies in San Diego
Land clearing companies in San Diego offer a range of services to prepare land for development, agriculture, ranching, or other purposes. Here are some of the most common services offered by land-clearing San Diego companies: 
Tree Removal

: Land clearing companies remove trees from a property using specialized equipment to ensure safety and efficiency. 

Brush Clearing

: Land clearing companies use brush-clearing techniques to remove dense vegetation from areas where trees are not present. This service is often used for hillside lots or for areas that have fire hazard potential. 

Grading

: Land clearing companies use grading techniques to level the ground and make it conducive to planting trees or crops, preparing a site for construction, or managing irrigation.

Lot Clearing

: Land clearing companies can clear areas for new construction or development. This service typically involves the removal of trees, brush, and debris and grading to prepare the land for new construction. 

Erosion Control

: Land clearing companies may install erosion control devices such as silt fences or retain soils on slopes and hills. 

Stump Grinding

: Stump grinding is the process of removing tree stumps to allow for new development, planting, or landscaping.

Debris Removal

: Land clearing companies may remove debris or waste from a site during or after construction.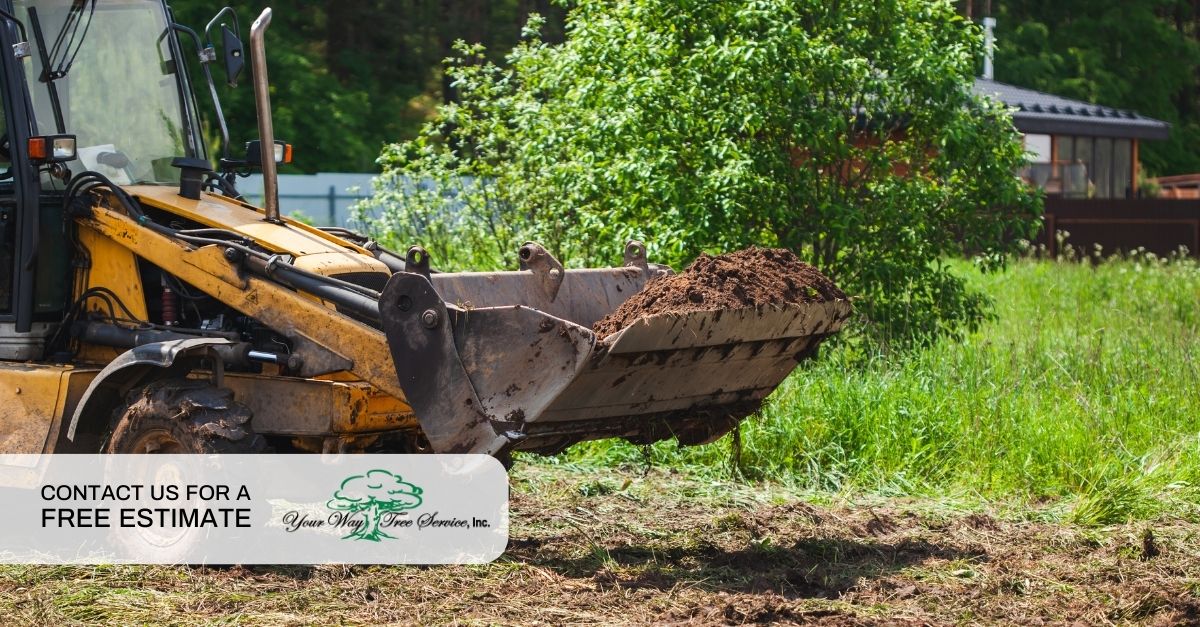 Factors to Consider When Choosing a Land Clearing Service 
To find the right land-clearing San Diego service, you should consider the following: 
Experience and Expertise

: Choose a land clearing service that has years of experience in the industry and proven expertise in clearing land. You can check their portfolio, customer reviews, and testimonials to verify their experience and skill set. 

Equipment and Tools

: Make sure that the land clearing company has the right equipment and tools needed for clearing the land. The machinery should be well-maintained and operated by experienced professionals. 

Safety Precautions

: Land clearing can be dangerous if not done properly. Ensure that the company has safety precautions in place to protect its workers, visitors, and neighboring properties. 

Environmental Compliance

: The company you choose should follow all environmental guidelines and regulations to ensure that the land is cleared in an eco-friendly and sustainable manner. 

Cost

: Compare the costs of different land clearing companies to find one that offers affordable pricing without compromising on quality and safety. 

Reputation

: Choose a land clearing service with a good reputation in the industry. You can ask for recommendations from friends, family, or colleagues or check online reviews and ratings. 

Insurance and Licensing

: The company should have the necessary insurance and licensing to operate in your area. This will ensure that you are protected in case of any accidents or damages during the land-clearing process.
 If you need tree pruning, tree clearance, or any other tree-related service, look no further than Your Way Tree Service. We strive to provide the highest level of support to each and every one of our clients. Please get in touch with us right away if you're in need of any gardening assistance.