Have you been looking for a tree service company that can actually provide many tree services? Do you want a tree service company you can rely on for tree solutions for the long term? That's exactly what we've been for so many here at Your Way Tree Service. Over the years, we've been so grateful to have helped the same people with a variety of tree services, from planting to trimming to pruning to removal and planting again. We offer comprehensive tree service in Sherman Oaks and the surrounding area.
Tree Pruning
Tree pruning can help your trees as much as it helps your property's curb appeal. Pruning can go a long way toward getting rid of any branches that may be dying, diseased, or even dead. That way, they don't spread to damage other parts of your tree. As you might imagine, not only does this boost your tree's health, it helps to make it all that much more attractive, too. This kind of shaping doesn't just improve its appearance; it also makes it so that your tree gets all of the sunlight, too. 
Tree Planting 
Over the years, our professionals at Your Way Tree Service have planted plenty of trees. Now, we can put that experience to work for you. So, we can plant your trees in the best possible method, so as to give your trees the best opportunities for health and success. From picking the right place to plant trees on your property, making sure the soil is what it should be, and then using the best methods and tech, our team can make sure your trees are planted so that they can beautify your property for a long time to come. 
Palm Trees, Too 
When people hear "tree services" they tend to think of just mighty oaks and the like. Sure, we can help with those, but we also have plenty of palm tree services, too. We can make sure that your palm trees and their fronds are exactly what you want them to be. So many of the services that we offer for other kinds of trees we also offer for palm trees, too. Pruning, planting, trimming, removal, and the like – if there's a way to make your palm trees better, our team can get it done right.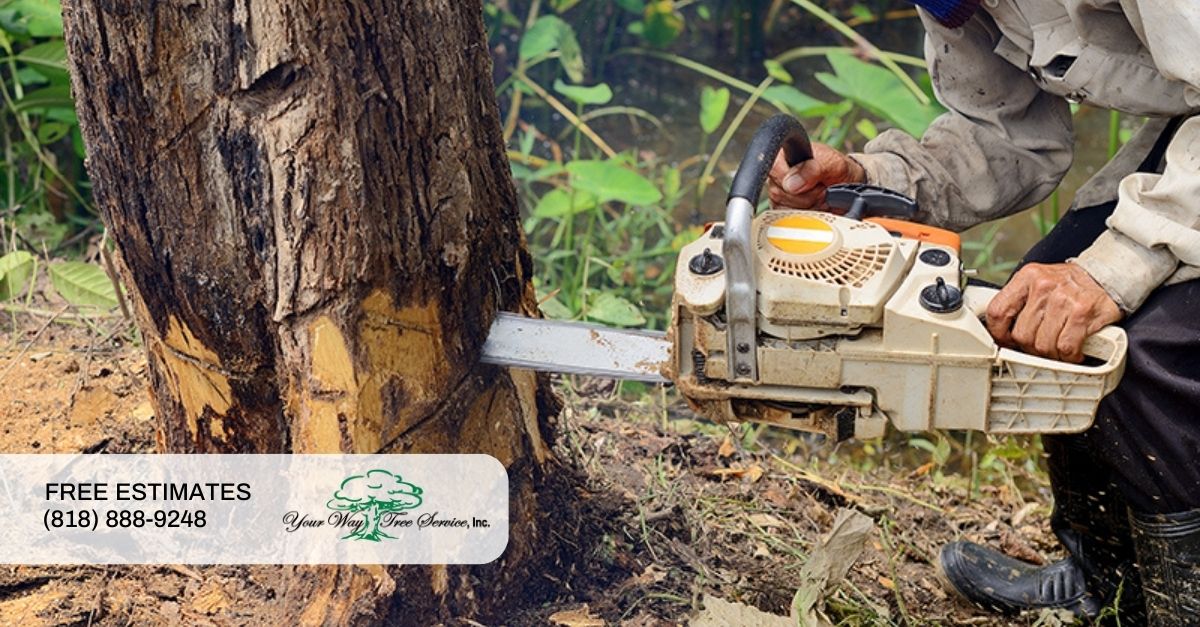 Comprehensive Tree Service in Sherman Oaks and Beyond 
Sure, these are services that we offer in Sherman Oaks, but, essentially, if you're anywhere in and around Southern California, the odds are good that we can help your trees, too. We named our company "Your Way Tree Service" for many reasons, not the least of which is that we can provide customized tree solutions. To see how we can help you and your trees, you can reach us through our site or by calling us at (818) 269-4469.