Tree removal in Northridge can restore your property's naturally beautiful state. It is especially useful if the yard in your home requires desperate attention.
But before you call a tree removal service, make sure that you know the inclusion of the package. Does it include clean-up?
The Importance of Clean-Up in Tree Removal in Northridge
The trees in your yard are prone to disease. They could die prematurely. And when that happens, you will need to call a tree removal service to cut the trees and its roots.
However, tree removal service does not always include cleanup. For that reason, before hiring a tree removal service, make sure to ask whether or not clean-up is part of the package. Some companies do not include it in the pricing.
Clean-up must include not just cutting trees and trimming the branches but it must also include taking away the debris, leaves, and other parts of the tree.
In that case, you would want to hire a tree service that will not only restore your yard to its previous state but it will also remove all dirt.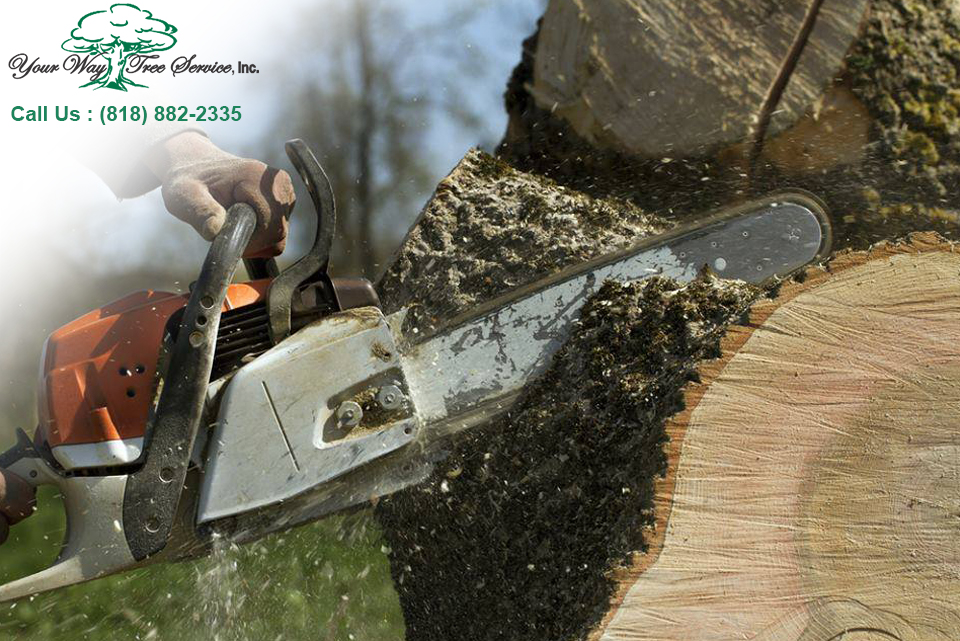 It is true that you could easily clean up the area yourself. However, it takes time and effort to perform this job. You can save yourself from the inconvenience of taking the debris away by hiring Your Way Tree Service.
Do not just allow anyone to enter your property to deal with the trees in your yard. Rather, make sure that the company is trustworthy. It must have the necessary documents and equipment to complete the tree removal project.
Not researching about the company will only make you end up being scammed. And if that happens, your yard will surely suffer a great deal of damage.
Your Way Tree Service is Insured and Certified
As a reputable company in Northridge, our tree removal pros are insured and certified. We can show you our licensing and insurance as proof of our professionalism.
We understand that this project is not a simple one. There are risks involved. That's why it is vital for you to hire a company with liability insurance.
In that way, if the pros working in your property got injured, you are not liable for their injuries.
Our professionals are protected through our workplace safety insurance. This insurance is not a prerequisite. However, we obtain such coverage to show our clients that we are honest in our job.
Our certified arborists continue to update their ISA training to make sure that their techniques and methods are up-to-date.
Your Way Tree Service has been in the field for many years. We offer high-quality service to make sure that your tree removal project in Northridge is carried out successfully. Our pros will also clean up the debris and make sure that there are no traces of dirt in the area.
We continue to provide the highest quality service by sending our workers to regular training. In that way, their skills and methods are up-to-date.
To schedule tree removal in Northridge with clean up, please contact our pros at (818) 888-9248.