If you are like most people, your home gives you a great sense of pride. As it is probably your most significant investment, this is really no surprise. You do your best to keep your home clean and in a pristine condition. This, of course, can extend to your landscaping. Your yard is often the first thing that will make an impression on anyone visiting your home, so it stands to reason that you would want to create a landscaping experience that suits your home and your own sensibilities. While this can often be tackled in a do-it-yourself (DIY) manner–e.g., mowing your own lawn, removing weeds, planting a garden–there are some jobs that you may need to contract out. One example of this is tree removal, which can be dangerous when attempted via DIY methods. If you are looking for a service that provides tree removal in Beverly Hills, you will probably discover that there are a lot of options out there. By understanding how tree removal works, you can make a more informed decision when it comes to the service you choose to work with.
Maybe you have a tree or trees that are diseased and have become unsightly? Perhaps there has been a recent storm or accident that has felled trees on your property, posing safety risks and structural problems for your home? There are a lot of different reasons that you may need to seek out a tree removal service. Even if you consider yourself to be pretty handy, it is generally unwise to take a tree down on your own. The reason for this is that it is pretty difficult to guide where a tree will fall, and it is typically a job that requires multiple people. Removing a tree stump is also pretty challenging if you do not have the proper grinding equipment. Read on to learn more about tree removal.
What Happens During Tree Removal in Beverly Hills?
When you hire a tree removing service, they will come out to your property and assess the work that needs to be done. If you are removing a large tree or several trees, you can expect them to assemble large equipment and machinery at the work site. They may use a bucket truck to reach difficult limbs, and they will make sure that no power lines will be impacted when the tree or trees come down. Before any real work begins, you will want to clear the area as much as possible, removing any outdoor furniture as well as any vehicles in your driveway.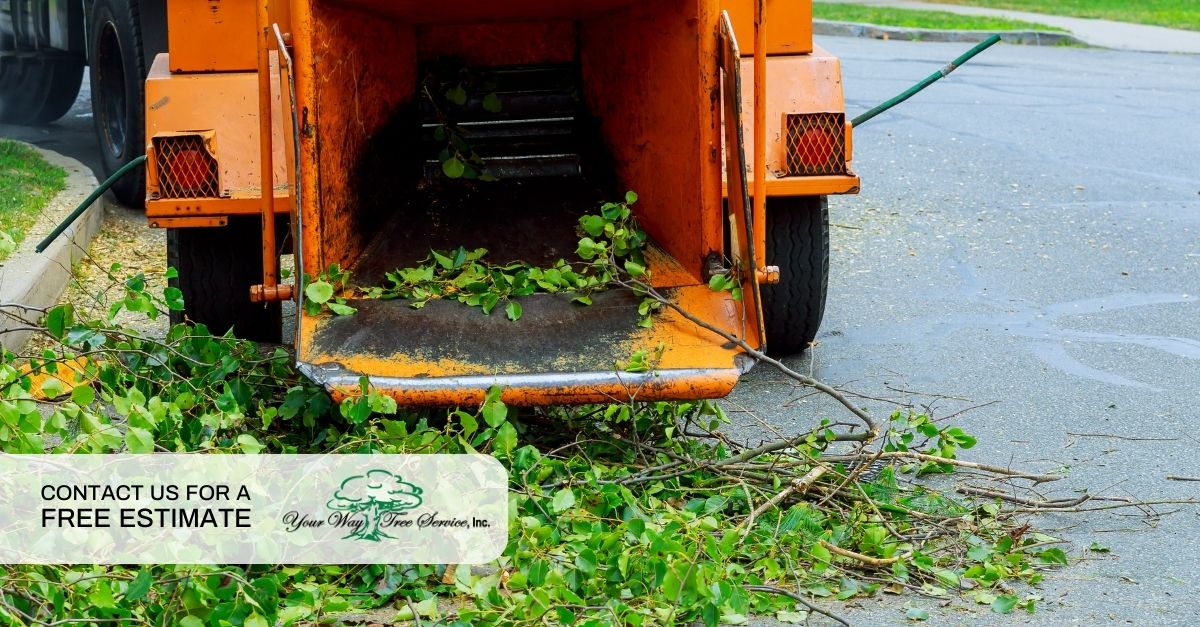 There are a couple of ways in which trees can come down. Smaller trees can typically be cut at the base and guided down into an unobstructed area. Larger trees may need to come down in sections, so as to avoid potential damage to your property.
Contact Us Today!
If you are looking to have some tree work done, reach out to the professionals at Your Way Tree Service, Inc. You can schedule a consultation through our contact form or via phone call.