Your Way Tree Service, Inc. offers both tree care and tree removal in Sherman Oaks services for pine trees. By partnering with us, you will not only be working with an experienced professional but also certified arborists who can keep your property safe.
Tree Care Service in Sherman Oaks for Pine Tree
Having healthy pine trees in your property can boost its market value. But it is not the only advantage of maintaining healthy trees. By ensuring the health of these trees in your property, you can prevent or minimize liability on your property.
The tree care services we offer at Your Way Tree Service are designed specifically for the trees' age, condition and location.
When we maintain your trees regularly, our pros can assess properly the health needs of your trees. We have certified arborists in our team who can examine carefully the soil compactness, pest damage, and irrigation.
With proper examination, you can have a complete picture of the wellbeing of the trees. It also becomes easy to point the cause of stress and how to assist the trees in recovering well.
Apart from tree maintenance and tree removal services, Your Way Tree Service Inc is also offering tree preservation service. It is especially beneficial in protecting the economic value of any landmarks trees growing on your property.
To help the trees on your property to survive for decades, you need expert knowledge. Our certified arborists can make sure that the trees' health and vigor are preserved.
Our professionals will work with your landscape architect to determine the trees that must be preserved and those that require relocation.
What if the Trees Cannot Be Saved?
Trees do not stay forever. They would die eventually. When they do, you need to remove them from your property. If you do not, the dead trees can cause chaos on your property, sooner or later.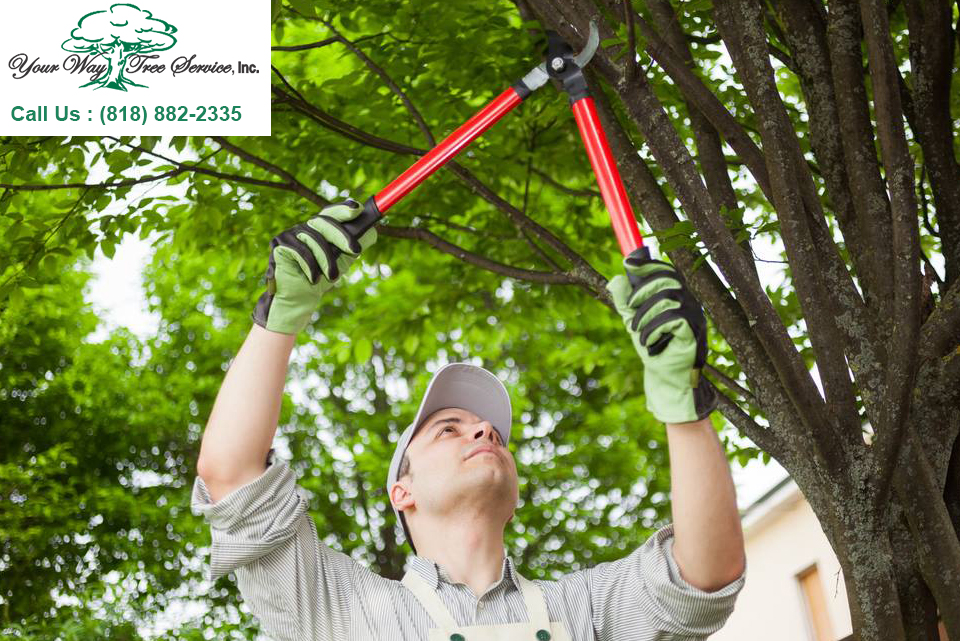 But there is proper timing to do it. Our certified arborists can help determine which trees must be removed and which ones can still be saved. Our professional crews are experienced in this field to execute tree removal in Sherman Oaks.
When we remove the pine trees from your property, we make sure that it is in full compliance with the safety regulations in Sherman Oaks.
Safety Comes First
There are several reasons you might need to remove the pine trees from your area. One of these reasons is that they are old. Our certified arborists can check whether or not the pine trees on your property need removal.
Another reason is that the pine tree is damaged by a hurricane or a storm. But our pros will only recommend tree removal if the pine tree is beyond repair.
When we perform our job, we make sure that we do it right the first time. To help us carry out the project properly, we utilize the right equipment. We also make sure that your property is protected while we remove the trees or maintain them.
To schedule an appointment with our tree removal Sherman Oaks experts, please call Your Way Tree Service Inc at  (818) 888-9248.