When you are lucky enough to have an attractive garden in the heart of LA, you are likely to have a number of different trees. These can be exceedingly difficult to maintain unless you are really experienced, and it is easy for them to grow out of control. If you are trying to style your garden to be more attractive and appealing, then you may want to consult with the experts in tree trimming for the Los Angeles CA area. Your Way Tree Service are here to give you the best advice about managing your trees and getting help in making them more appealing as an important part of your yard. With our help, you can completely transform the look of your personal space.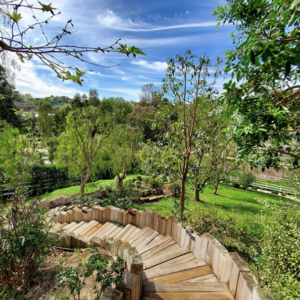 Getting The Most From Your Trees
The majority of LA residents do not take care of their trees as they could, but instead have left them to grow wild. This often means that they are unnecessarily large, and can cause damage to not only surrounding plants and lawns, but can also affect nearby pipes, or even pose a risk to property and buildings. In order to combat this risk, most homeowners will have to try to reduce the size of the tree, and cut back on branches and other parts of the plant, including the crown. Professional tree trimming is the best way to make sure that your trees look attractive, and give your yard a better style. Neglecting your trees and allowing them to run wild will often have a detrimental effect upon your yard.
Getting Help With Tree Trimming
If your trees are getting out of hand, and you need help to manage, then you should reach out to our teams today. Not only can we help you to get a better style for your yard, trimming the trees into elegant shapes, but we can also advise you about the care and maintenance of your trees. With our help, you can extend the life of your tree, making them look as good as possible for longer period of time. If you want to find out more about how to get the best from the existing trees in your yard, then you need to take professional advice about their care, maintenance and regular trimming of the tree.
Consulting The Experts
Just with any other walk of life, when it comes to taking care of your trees it makes sense to consult specialists who can help you. When you talk to Your Way Tree Services, you will be speaking to people who have plenty of experience in tree trimming for Los Angeles CA homes. In fact, we can manage to assist you with a number of different tree problems, including trimming, tree removal, and stump grinding. With our help, you can get the right treatment for your residence, so reach out to us today. You can contact our team using our online form, or call us on (818) 888-9248 now.