Your yard is one of the most beautiful features of your home, and you need to make the best out of it to make sure that you can enjoy it for as long as possible. Many people choose to have different types of plants in their outdoor space, including plenty of trees. In order to manage this space and all of the plants within it, you need to talk to Your Way Tree Service, the experts in sculpting plants to produce the best effect on your landscape. For beautiful trees and shrubs, reach out to our teams today and let us give you a quotation for our services.
Get The Most From Your Trees
A tree is much more than just an attractive plant occupying a space in your garden. A tree may provide you with shade on a hot summer's day, or protect the ground during the winter to keep the grass growing. While it is very nice to have attractive and appealing trees, these plants are also features that should draw the eye of the visitor towards other notable parts of your outdoor space. A large palm tree in the center of the yard might make people stare at one spot, but if you want to choose a curved path of smaller trees, you can make people walk large areas of your garden, admiring all the way. Our teams can offer you advice about how to manage your trees, including planting options and the best way to position your trees to give your garden drama and style.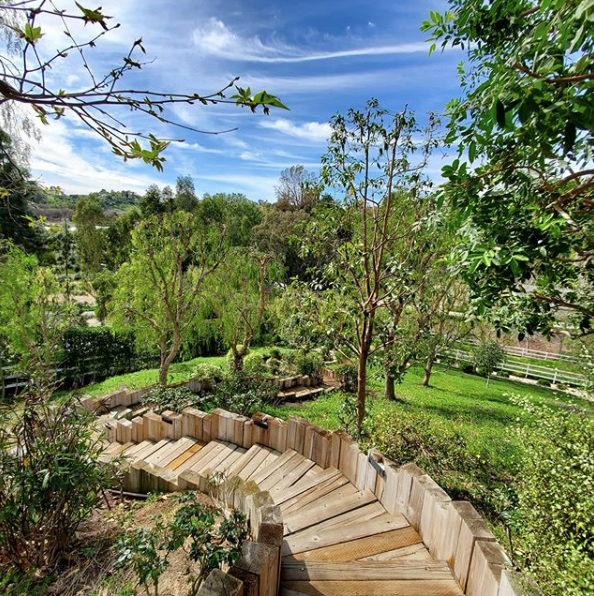 Manage Existing Trees
Of course, most homeowners are not coming to our experts with a garden completely free of plants. Most of our clients already have trees in their yard or commercial space, and are seeking help with controlling them and managing their growth to prevent one tree from taking over the whole garden. You may have come to our team with ideas about transplanting all of the trees in your yard and putting in new versions. We are glad to help you to make choices that will better suit your current garden, giving you necessary shade and eye-appeal. We can help you to learn more about your trees, as well as shaping and grooming the trees that you already have in your outdoor space.
Let Us Sculpt Your Space With Trees
Creating interesting backdrops to your garden, or offering shelter and cover for humans and plants beneath the canopy, trees are a marvelous resource for your outdoor space. With our help, your garden can flourish and become a haven from the outside world. If you want to know what Your Way Tree Service can do for you, then you need to talk to our teams about your garden and everything in it. When you are ready, you can talk to us today by sending us an online message, or ask us for a free consultation on the work needed in your yard when you call (818) 888-9248 now.