You love the trees you have on your property, but there are a couple of them that you have concerns about. One of them looks to be too large, with big, heavy limbs hanging over your power lines or part of your roof. Another looks as though it has suffered some damage over the years and may be dead or dying. You may reach the decision that you want both trees removed, but the process of removal is far from just taking a chainsaw to the trees. There is a lot involved in the tree removal in San Fernando Valley that should be considered if you want the trees removed safely.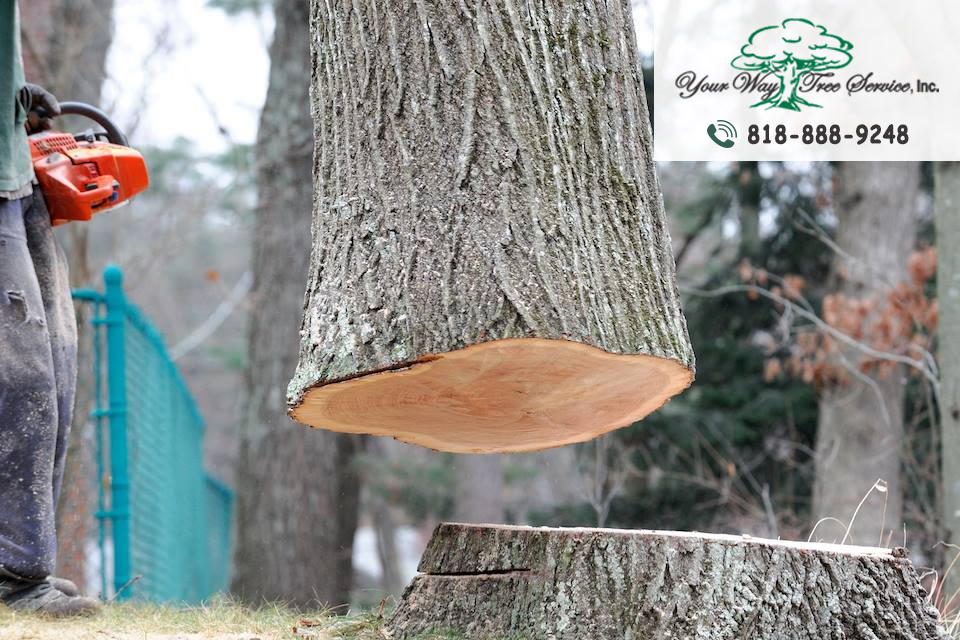 Consulting Removal Experts Matters
Too many homeowners think that they can handle tree removal on their own and set about working on removal without thinking through what needs to be done. In many cases, an approach like this can lead to damage occurring to your home or property, or, even worse, injuries to yourself or someone else. Tree removal is a delicate procedure that requires serious planning before you move ahead, and consulting with a service that has experience with tree removal can be the difference between a safe removal and one that causes havoc.
Safe Removal from Start to Finish
What you want most with your tree removal in the San Fernando Valley is removal that is safe from start to finish. You want a plan put in place for removal, the proper tools, equipment and manpower on-site for the job, and cuts made the right way to limit the potential for an accident. Once the tree is down, you then want to make sure the stump is removed to prevent any problems or regrowth.
We Can be Your Removal Company
For the tree removal in the San Fernando Valley that is done professionally and with the greatest care, make sure to call us at Your Way Tree Service, Inc. We are a professional, licensed, and insured tree service that can come to you and remove your trees safely so that your property is at its best. Call us at 818-888-9248, and we will make an appointment with you to examine your trees and offer you a free estimate for safe and proper removal. If you prefer to send us an email with your enquiry, you can do so by sending it to customerService@yourwaytreeserviceinc.com.