When you need a tree removed, it is rarely an ideal situation to find yourself in. Oftentimes, tree removal is necessary after a storm or winds have caused damage to your property, felling trees in areas that pose a structural risk to your home. Even when a tree is being removed for cosmetic reasons, it may have been a difficult decision to arrive at–trees have a lot of history, and they can help tell the story of a property, so it is no wonder that homeowners grow attached to them. There is also the issue that trees are incredibly difficult to bring down or remove on your own. While many home improvement projects can fall within the do-it-yourself (DIY) category, tree removal is in a different league. The reason for this is that it is typically a job that requires multiple workers in order to safely fell a tree into an open area. With that said, if you are currently shopping around for tree removal in Sherman Oaks, you will be able to find a service that is reputable, affordable, and up to the task–that's where we come in.
If you are looking to have a tree removed, you may be bracing yourself for the cost estimate. While it is true that tree removal can be expensive, that is not always the case, and by shopping around a bit, you can find the right service for you. The cost of tree removal will largely depend on the number of trees needed to be removed, their general sizes, as well the types of trees (some species require more work than others) involved. At Your Way Tree Service, Inc., we offer competitive quotes and we will come to your property in Sherman Oaks to make a thorough assessment of just what needs to be done. We also work with certified arborists, which you should always seek when hiring any kind of tree care service. Read on to learn more.
How Does Tree Removal in Sherman Oaks Work?
If you need a tree removed, there is a general process to how that will play out. First, the tree service to reach out to will come to your property and determine the scope of the work needed to be done. Should you decide to proceed, you will then want to clear the surrounding area as much as possible, which can mean moving patio furniture, or clearing out your driveway of any motor vehicles. Once that has been done, the tree service will then come out to your home with the equipment necessary to get the work done. Depending on the size of the trees involved, this can mean bringing a significant amount of equipment to your property, including large bucket trucks. Your impacted trees will then be brought down, chopped up, and disposed of.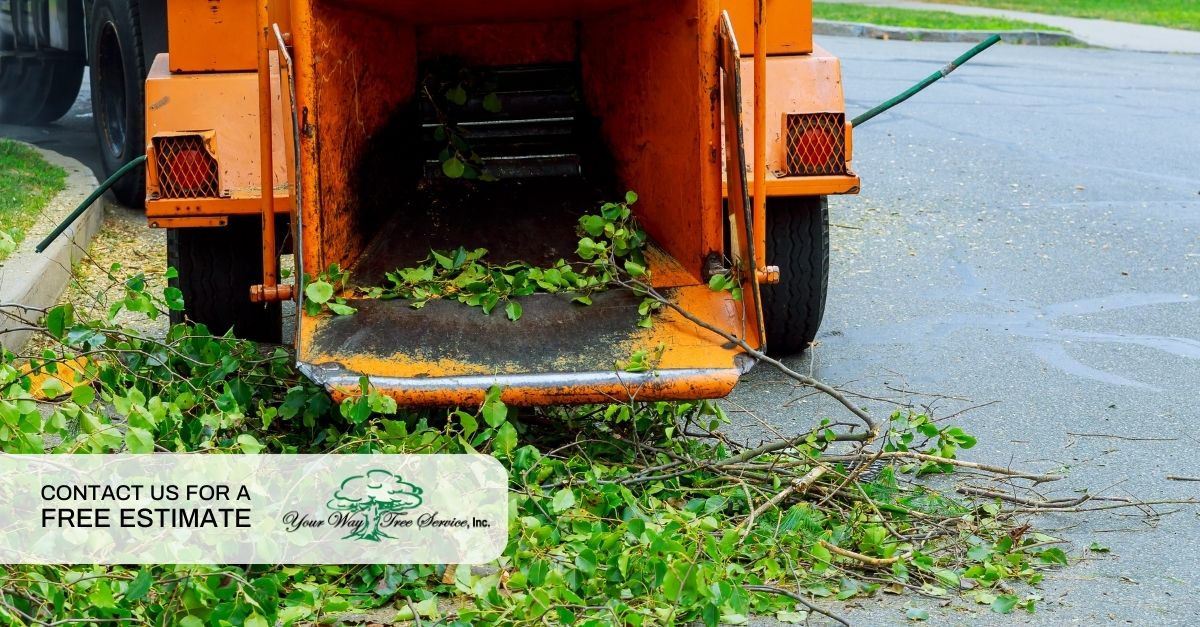 Contact Your Way Tree Service, Inc. Today!
We can help you with removing trees from your property in the Sherman Oaks area. To learn more, visit our contact page and send us an email, or give us a call today.