Are there trees on your property that used to look great but now make your yard look less great than you would want it to be? Have you considered removing trees yourself? If you answered "yes" to either of those questions, we can help. Here at Your Way Tree Services, our tree removal in Brentwood and throughout Southern California can help in a variety of ways. "Tree removal" is, in so many ways, a fresh start for you and your property. There are plenty of reasons that folks have turned to us over the years to help. 
Safe and Secure 
When it comes to removing a tree, (and not just a particularly large one) so much can go wrong at practically any time. Heavy branches could fall, and the tree itself could fall, damaging your property, passers-by, or anything else. There could be animals (or worse) inside the tree. All of those are great reasons not to remove a tree yourself. Our tree removal experts have the training as well as the tech to make sure that trees are removed from your property safely, swiftly, and without incident. 
Fast Yet Good for Your Property 
While we pride ourselves on offering efficient service, we also make sure that our work is comprehensive, too. We remove any and all trees, completely, that you may want to be removed. That means removing not just the tree but removing the tree stump as well. Additionally, it also means removing everything else that comes from the tree: leaves, branches, wood chips, and so much else that you do not want just sitting around your yard. Our tree removal is comprehensive, leaving your property better than it looked when we arrived.
Professionalism for Your Property
Here at Your Way Tree Service, we view tree removal services, rightly, as a kind of "last resort." When you reach out to us, we're always glad to consult with you, determining the best course of action. It could very well be that tree removal would serve you best. However, it could also be that trimming, pruning, or some other service may make your trees and your property their very best. Drawing upon our years of experience, we can make sure to provide the right solutions for you and yours.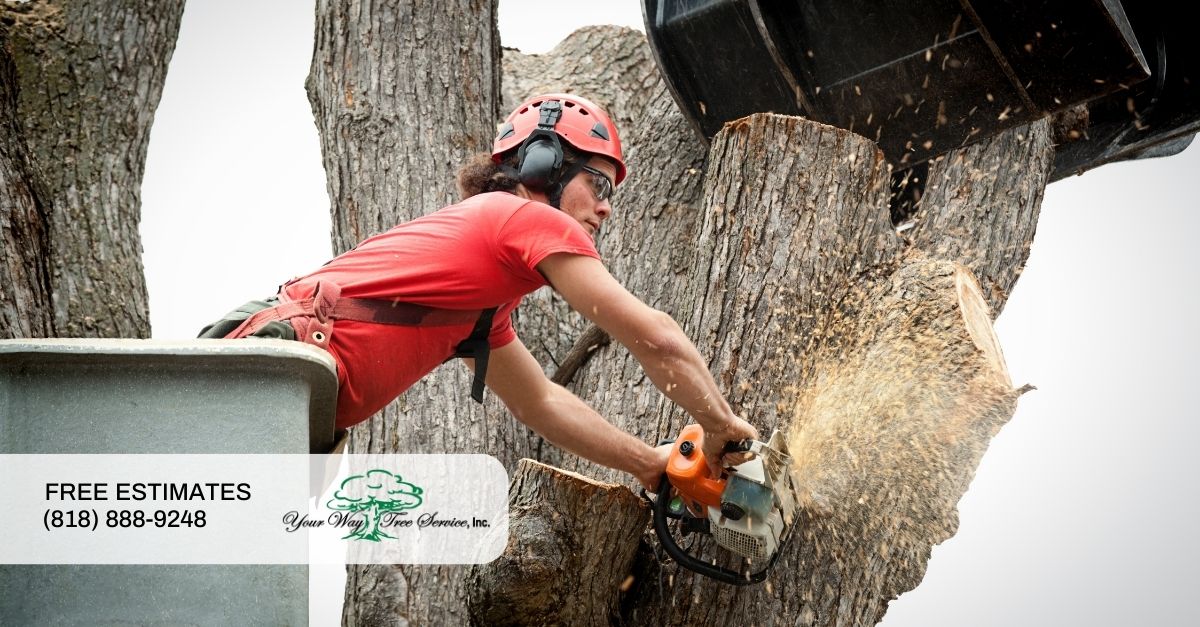 Beyond Tree Removal in Brentwood 
The truth is that, so often, tree removal is better for not just your yard but the other trees on your property, too. We make sure to remove trees in such a way that they don't negatively impact your ecosystem, thus helping to boost the health and well-being of the other trees on your property. Of course, tree removal is just one of the services that we offer. To see how we can best help you and your trees, you can reach us through our site. Alternatively, you could call us at (818) 269-4469.