Trees are prone to pest infestation. Pest is a great threat to their survival. Pest infestation is one of the most common issues that we treat when our clients hire our tree service in Valley Village. 
The problem is that many tree owners are not aware that trees can get sick or infected. But pests and diseases can pose dangers to the tree's survival. And they can infect even the mighty oak. 
Unfortunately, the number of diseases that affect trees is rising. The main reason for this is the increasing international trade in plants. Climate change may also be responsible. 
What makes these pathogens become a huge problem is when they are placed in areas that are not in their natural range. It becomes an issue because they cannot develop any resistance or defense mechanism against those diseases or pests. 
Climate change worsens the issue as it makes the tree more susceptible to attacks. It influences the plant's health and increases tree mortality because of infection.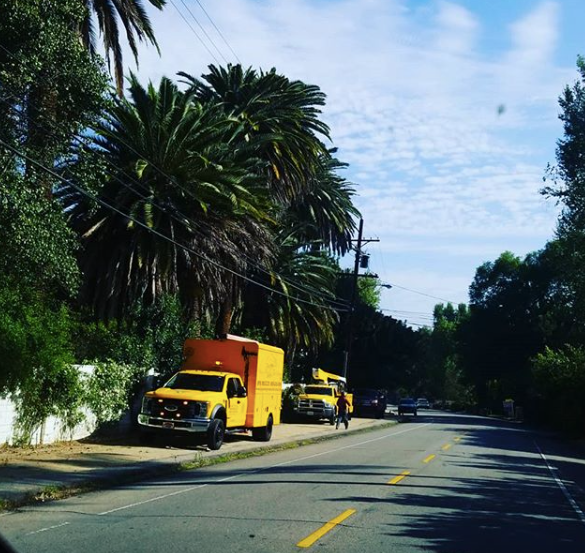 What to Do to Make Tree Resistant to Pests and Diseases
Our certified arborists will examine the trees on your property and recommend methods in strengthening your tree's structures. Typically, tree trimming is suggested and be performed regularly. 
Some property owners think that tree trimming's goal is only to beautify the tree. But tree pruning is more than that. It can help in strengthening its branches. It is also useful in cutting branches that have been infected by a disease. 
When you hire our tree service in Valley Village, our certified arborists will check the tree and cut those infected branches before they affect the entire tree structure. In this way, you are preventing new diseases from being introduced into the tree. 
Why Choose Our
Tree Service in Valley Village
You must only hire a tree service in Valley Village that can provide you with several services. If it only offers tree removal, then it might not have the right skills and equipment in pruning or trimming trees. 
At Your Way Tree Service Inc., we offer in-depth services that can assist you with anything related to the maintenance of the trees. We can help you plant new trees, relocate them and control pest infestation. 
Our certified arborists will apply some methods to control pests proliferation. We have the right skills to deal with any disease issues that allow trees to thrive. 
Bonded and Insured 
When we perform any tree service, we guarantee you that it will be completed on time and right the first time. Our tree service is available for commercial and residential properties. 
And if you need emergency services, we can help you with that. Simply call our tree service and our staff will be there to assist you. You may also request a free estimate for any tree pruning service. 
Our tree service in Valley Village is ready to assist you to enhance your trees and improve the overall value of your property. Give us a call today to schedule an appointment: (818) 888-9248.