When having gorgeous trees on your property you want to keep them happy, healthy and blooming. There are many reasons to ensure that your trees are pruned regularly but if you are not sure of why or how often, keep reading. One of the main reasons to get your trees pruned is to ensure that they grow well. You may be familiar with your hair salon's suggestion of getting a trim every four weeks or so, as it can promote hair growth and keep your hair healthy. You should keep that same rule in mind for the trees around your home as well. Keeping your trees 'groomed' well not only benefits their growth but helps to enhance their shape. If you planted trees that you want to grow to be aesthetic pieces on your property in the years to come, having them trimmed will go a long way in your aim for aesthetics. A tree service will take their time in assessing your trees and choosing which limbs or branches need to be removed.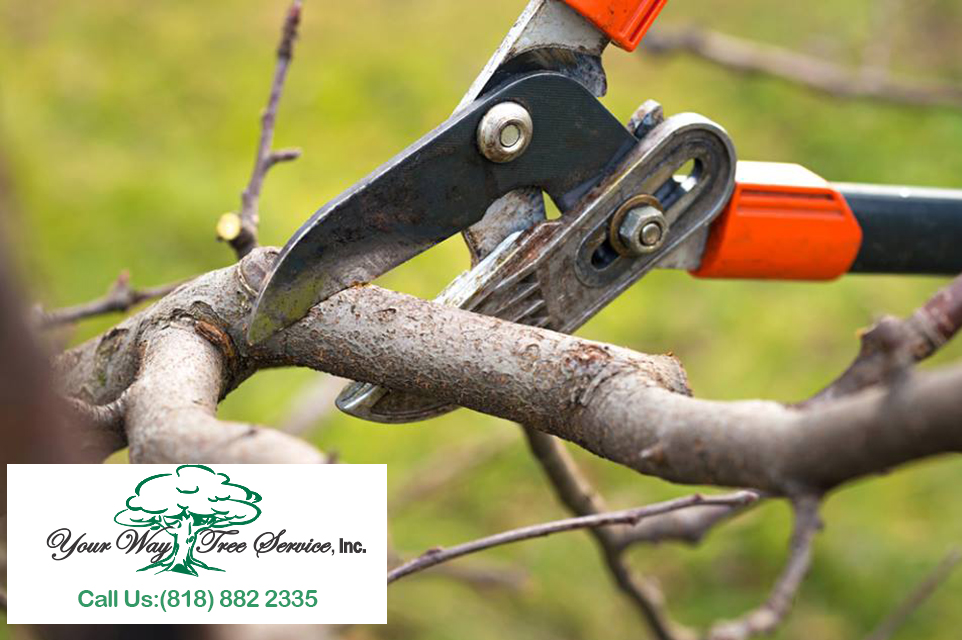 Pruning is also a great way to keep grown and withstand ad weather. When you invite a tree service like Your Way Tree Service to inspect your trees you are seeing that everything down to your tree's roots are inspecting. Proper pruning call allow your tree's to have stronger rooting. This obviously means a stronger more healthy tree in the long run. Additionally, depending on the types of tree you have grown on your property, good pruning can mean a fruitful harvest. When a tree service removes dead limbs your trees have a better chance at promoting healthy fruit growth. This is because dead limbs on a tree can invite disease and insect that will ravage the tree.
Pruning is a great way to avoid the fall of branches. Dead branches can fall from any part of your trees and the higher they reach, the more dangerous the circumstances are. Those that hang over your home or powerlines can cause a lot of unneeded damage. It can happen after heavy storms and winds but can also happen because the branch itself is decay without your knowledge. A tree service can prune your trees and check for signs of disease at the same time. When a tree service worker spots disease they can either treat it or prevent it from worsening. Keeping your tree disease free can keep it healthy for many years. Lastly, on the list of reason why you should have your trees pruned is because it can improve your property's look or 'vista'. Hiring a company that understands the best way to prune a tree or trees is so that you have a property that only enhances your home and the view around it. If you are interested in having your property's tree looked at you can call Your Way Tree Service at 818-888-9248. We have 20 years of experience in tree removal, pruning, and many other landscaping techies.