Even though most of us think of Los Angeles as a place where the weather is beautiful and sunny, there are plenty of weather-related issues that can come along and cause havoc for you as a property owner. Heavy rains, mudslides, droughts, earthquakes, windstorms, and much more are all possible problems that can cause damage to your land, particularly to your trees. These storms also do not play favorites regarding the time and day that they occur, and when you have trees that are damaged or fall in the middle of the night or even on the weekend, you may not be able to wait to get help. That is why here at Your Way Tree Service Inc. we offer the emergency tree service in Los Angeles that can get you help right away.
Getting Emergency Assistance
When a tree comes down on your property and damages your roof or an area of your home, the last thing you want to hear from a contractor is that you must wait until Monday morning to get help. At Your Way Tree Service Inc., we are sure to be there to help you at those times when you need workers there the most. We can get a crew at to you, day or night, so that you can get removal work taken care of right away. We have expert workers available to assist you with whatever tree issues may come along for you.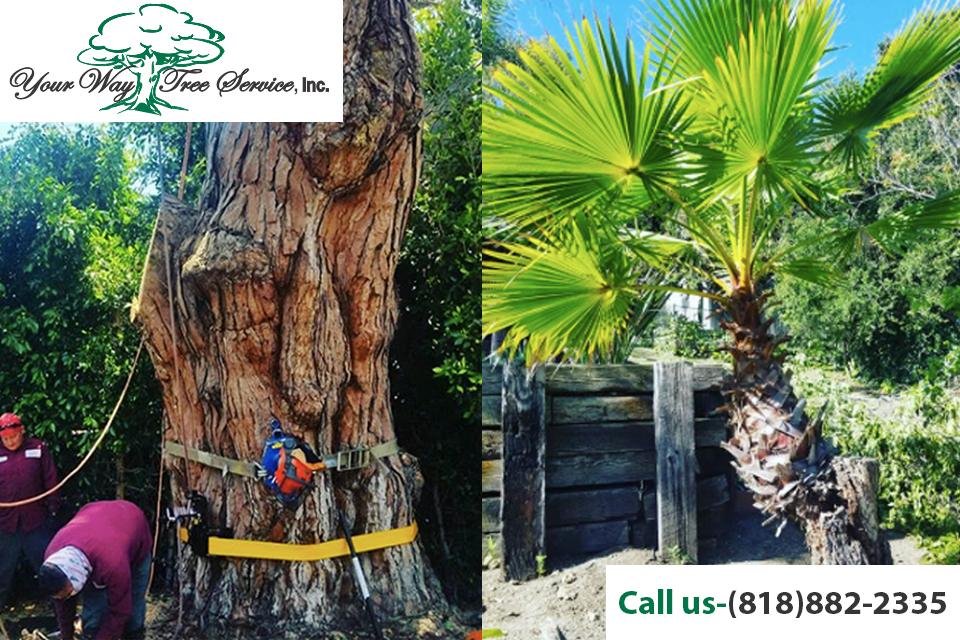 Trees in Dangerous Areas
You might need help from our emergency tree service in Los Angeles if a tree is not necessarily down, but in a dangerous condition. There may be storm damage to a tree that leaves it hanging over power lines or property and you fear they will come down. We can be there for you to perform trimming and removal if needed. Perhaps a tree came down and is blocking your driveway so you cannot get out. Situations like this call for experts with the right machines and tools so the tree can be cut and removed, restoring normalcy to your home or business.
Make That Emergency Call
If you find yourself in a situation where you need an emergency tree service in Los Angeles, do not hesitate to call us here at Your Way Tree Service Inc. We have been working in the Los Angeles area for over ten years, and we can assist residential and commercial properties with any tree issues that come along. We are licensed, insured and bonded, and have a staff of experienced professionals that can provide you with safe, reliable service. You can find out more about the services we provide when you look at our website. If you require emergency assistance, please call us, no matter what time it may be, at (818) 882-2335. We can answer all your questions and have a crew to you quickly so that we can give you the help you need with your trees.