If you live in one of the areas around LA that are blessed with trees around your property, then you can consider yourself lucky. Trees provide shelter in your garden and are also a great location to observe wildlife. Although you might value your trees, and they are an important part of the LA habitat, sometimes you may find yourself forced to remove a particular tree that is causing you problems. When a tree falls is severely damaged after a storm, or when it becomes infected, you need to act quickly and call the tree removal experts in Newbury Park.
When A Tree Falls
Parts of Southern California have extreme weather, so that one minute you have fantastic summer sun, and then in the next , violent storms drive gusts of wind right through your property. The combination of long, dry summers and then powerful storms can be a recipe for trees to fall . If they are close to your home, then damage to the property is a constant risk. The moment you see that a tree is damaged or is looking the worse for wear after a storm, you need to bring in the experts to trim the major branches and remove the tree completely. In an emergency, full removal of a tree before it falls is often your only real option.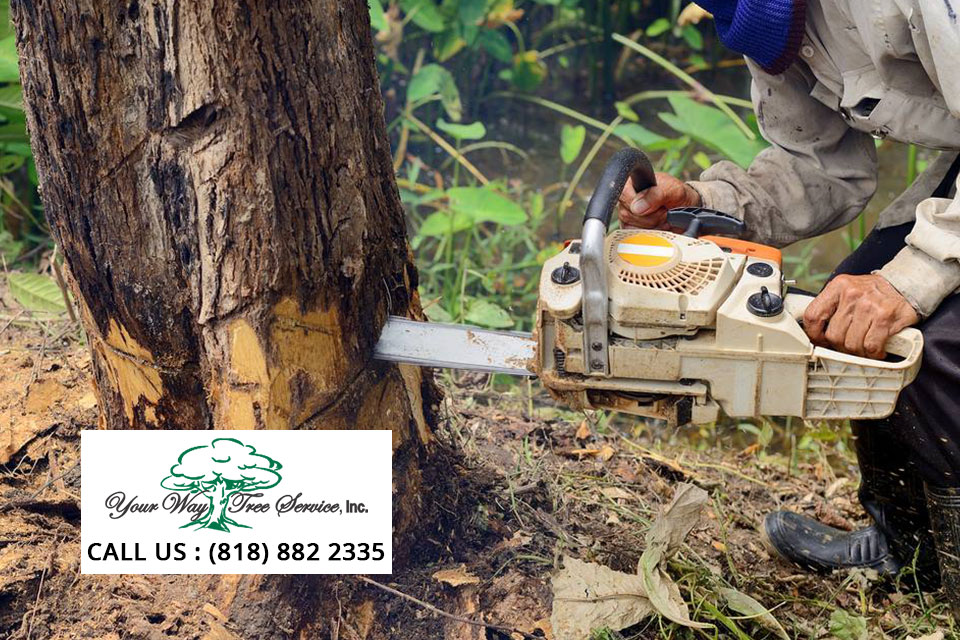 Make an Emergency Call
Many homeowners are reluctant to make an emergency call to our line, and we are always surprised that people are so relaxed about the threat of serious damage to their home. Whether they are not sufficiently aware that a tree falling on the property could lead to thousands of dollars' worth of damage, or they don't realize that tree removal is easy and relatively inexpensive, we don't know. What we do know, however, is that delaying the call could be risking your home, your car, or even city power lines. The consequences can be dire if you don't get that problem sorted straight away, and the risk to your health and that of your family makes the entire matter very serious. This is not something that anyone should take lightly.
Get Help with Your Damaged Trees
When you call Your Way Tree Services, you will be speaking to the experts in tree removal for Newbury Park area. We can help you to get rid of that damaged tree before it causes serious problems . Moreover , we do it in a safe and professional way that means disruption to you and your neighbors is kept to a minimum. We have the knowledge and skills to assist you in the aftermath of a storm, and we can also offer you advice about keeping your other trees safe for the future as well . You can send a message to our customer service team, or you can use our free estimates number: (818) 882-2335 . If you haven't called us already, don't delay, we can take care of any tree problems you have quickly.