When it comes to pruning your trees, it is best to find a tree trimming service near me. You might be self-reliant. That is good. However, in some cases, it is best to ask for the help of others. It is especially true with tree trimming and removal.
You may have seen viral videos of homeowners trimming the trees on their property. But at the end of the video, you would see that the branches are falling in a direction that they did not anticipate. Some of these branches are falling in their homes causing expensive damage.
That's why it is best to leave the tree trimming to the professionals at Your Way Tree Service. Keep in mind that there is always danger in trimming and cutting trees. Even those professionals consider this duty as dangerous. There are some pros who get injured because of it.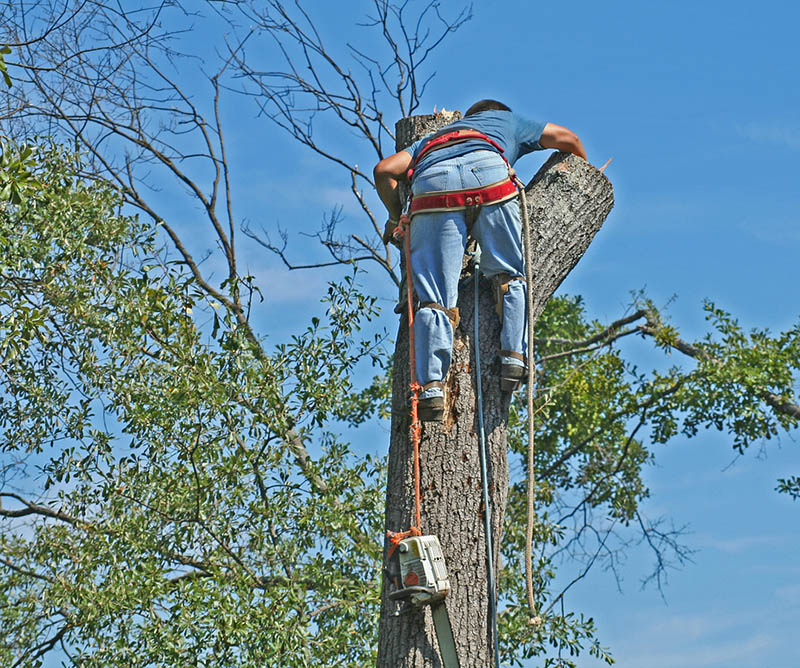 Avoid Legal Liability
You may think that trimming your tree is an easy way to do. Well, it is not. It is not like your favorite flowers that you can easily prune. Plus, if you trim it on your own, some of the branches will go to your neighbor's property and damage it. Worse, you may injure someone.
By searching a tree trimming service near me, you are taking that burden away from you. At Your Way Tree Service, we have professional arborists who are licensed and insured.
Because they are licensed, they are well-trained in tree trimming and caring. They also utilize specialized equipment that can easily trim the tree without causing any harm to your property or your neighbor's.
You may think that you can save money when you do it on your own by purchasing or renting specialized tools. We hate to tell you this but the savings you get is insignificant.
There are special techniques that our arborists follow to ensure that tree trimming is done correctly. Keep in mind that incorrect pruning can hurt the tree and put it at risk of infection and some diseases.
And if you need to remove the tree, we have a stump removal tool to correctly eliminate it from your property.
When trimming any tree, our arborists consider a lot of things. Remember that tree trimming is more than just cutting some branches at the right angle. Rather, our arborists have techniques that are tailored to a particular tree, weather conditions and the tree's condition.
Since our professionals have been doing it for decades, you can be sure that they will trim your tree's branches correctly. They will use the necessary tools to ensure that the process will go smoothly.
Regular Upkeep
Risks are difficult to identify. That's why you need to avoid doing it yourself. Instead, call our tree trimming service for the regular upkeep of your trees.
At Your Way Tree Service, we offer the widest options in tree services in Southern California. Our tree professionals have vast experience. We have been in the business for over 10 years.
With that level of experience, our company becomes a great option if you are looking for a tree trimming service near me. Call us today for free estimates: (818) 888-9248.