Inspecting the trees in your yard by a tree trimming service near me can be the difference between the trees surviving in extreme weather and having serious damage or losses in your yard.
Tree inspection is vital to prevent hurricanes and strong storms from pushing the tree over its edge. It is especially true if the trees are in a soggy area. Keep in mind that days of heavy rain could make the soil weak and cause it to completely uproot a tree.
Furthermore, the saturated ground could reduce root traction. It causes the tree to fall over eventually. To prepare your tree for any weather, it is vital that you hire a tree trimming service that can carry out ground inspection.
Trees are Harmless
In most cases, trees are harmless. But they can cause injury to someone if you fail to maintain them.
Trees are our friends. But because they have the potential to cause harm, it is best to determine whether or not they are safe in your property. Never wait for an accident to happen before you perform a ground inspection.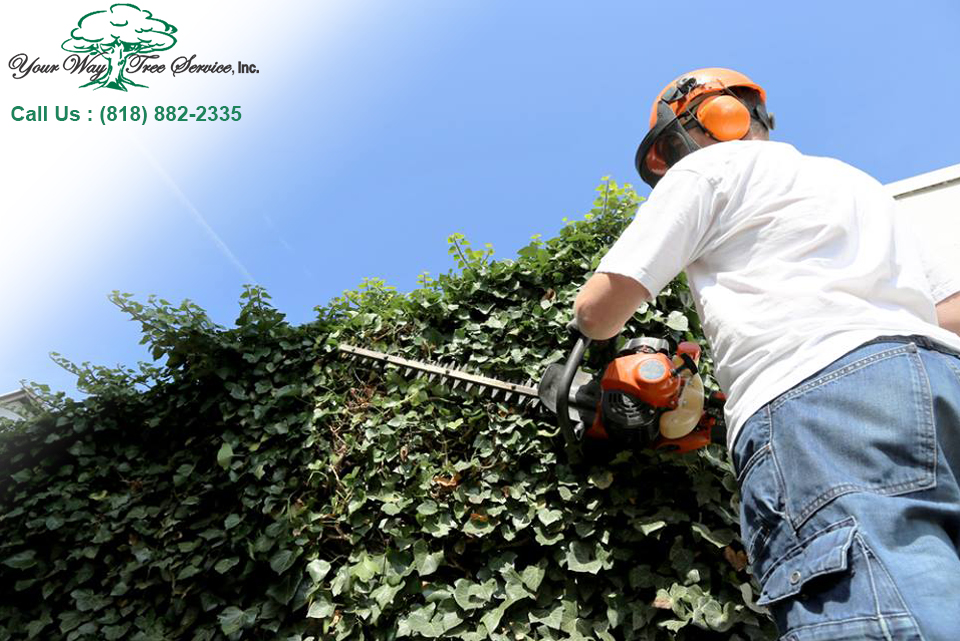 Your Way Tree Service
Regardless of how healthy the tree looks, it is vital to understand that it is vulnerable to any damage as a result of rainfall and other natural aspects. This is the best time to search the tree trimming service near me.
Tree trimming is vital to improve trees' health. Before we trim the branches of the trees, our pros will first make a ground inspection. Our professional arborists will inspect the trees' root system to determine whether it is still in good health.
Anchoring and absorbing trees are two types of roots of a tree. The former is visible because it offers structural support to the tree. Any decaying roots could be a point of concern.
Keep in mind that any tree can appear healthy on the outer part. However, if its root system is compromised, it could fall off at any time.
It will be useless to perform tree trimming if the tree is about to fall off. Through ground inspection, our certified arborists could inspect and treat any fungal growth in the base of the tree.
With regular around inspection during tree trimming, the overall structure of the tree is improved. It can help in keeping the tree from developing weak branches.
Trained Pros
All tree trimming project is performed by our trained pros. They know how to properly maximize the health and beauty of any tree. Our projects are covered by liability insurance and workers compensation insurance.
For over a decade now, we have been trimming the trees of many properties in Los Angeles. We have the necessary experience and equipment to perform any tree service and ground inspection.
We offer the best value for your money. If you have been given a written quote by another licensed tree service company, show it to us and we will beat its price.
To schedule a ground inspection or a "tree trimming service near me", make sure to contact our pros at (818) 888-9248.